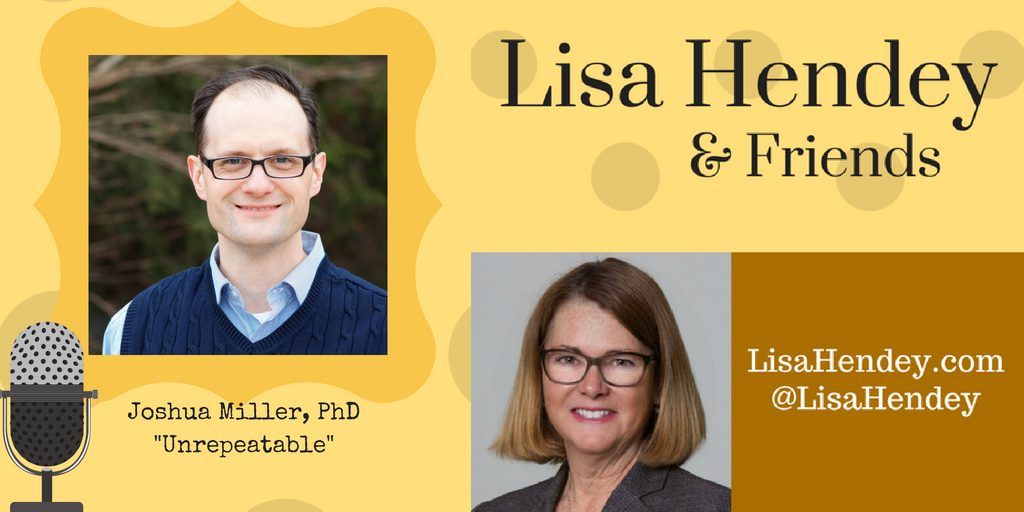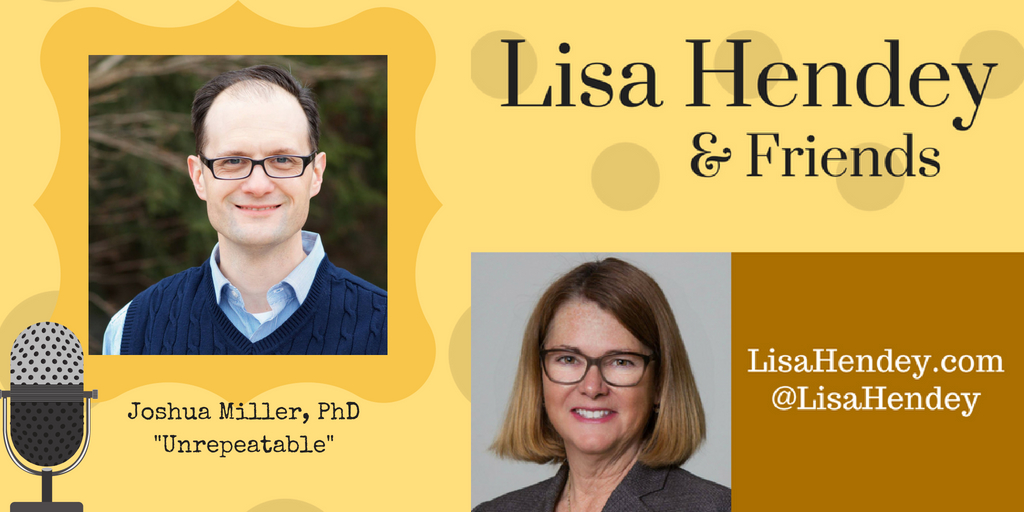 Listen to this week's podcast online at Podbean, Libsyn, iHeartRadio
On this week's show, we welcome Joshua Miller, Ph.D., co-author of the compelling book Unrepeatable, Cultivating the Unique Calling of Every Person, a conversation about story, vocation and mission, and why they matter so much in today's world.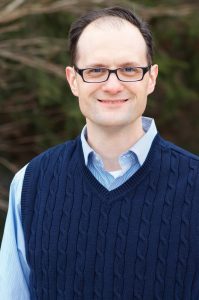 Joshua Miller, PhD:
JOSHUA MILLER, PhD, is the co-founder of Inscape. A leader in the field of narrative-based motivational assessment, for the last eighteen years Joshua has applied his expertise in a variety of applications, including coaching, executive search, and talent management. He also helped build The Center for Leadership at Franciscan University of Steubenville where he currently serves as personal vocation mentor and mentor trainer for faculty and staff. Joshua earned a doctorate in Philosophy of the Human Person from Duquesne University. Dr. Miller, his wife Brooke, and their six children reside near Steubenville, Ohio.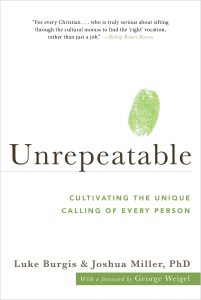 Unrepeatable
From Emmaus Road Publishing:
Unrepeatable is about the urgent need for each of us to cultivate the personal vocations of others and the steps we should take to do it well. Weaving evocative stories of those who have radically lived out their callings with practical tools for discernment and mentorship, Burgis and Miller, turn staid perceptions of vocation on their head.
Unrepeatable will equip you to:
Renew your parish, school, community, or company by empowering every member to discover, embrace, and fully live out their unique calling
Confidently teach and mentor young people in critical skills of discernment and decision-making
Know and be known by others in a deeply personal way through a technique that unlocks and awakens the deepest desires of the heart
As we enter into the stories of others' lives, we enter into the story of God's love. There is no greater adventure. Unrepeatable invites you to be a part of it.
Unrepeatable Life is a workbook designed to help youth ages 15-25 identify and live out their personal vocations. It is packed with exercises, discussion questions, and group activities to facilitate the prayerful discernment of each person s God-given mission in the world.
New @LisaHendey and friends podcast with @InscapeVocation #Unrepeatable author Joshua Miller PhD about story, vocation and our lives! This book is a life changer!
Click To Tweet
For More Information:
This Week's Show:
Check out all of our book and movie picks at Lisa's Amazon Page. For Lisa's speaking schedule visit www.LisaHendey.com. Send your feedback to lisahendey@gmail.com or connect with Lisa on social media @LisaHendey. Thanks for listening! Please consider sharing, bookmark my page for future episodes and subscribe at iTunes to catch every show. Please consider leaving a review or rating for the podcast to help us grow!