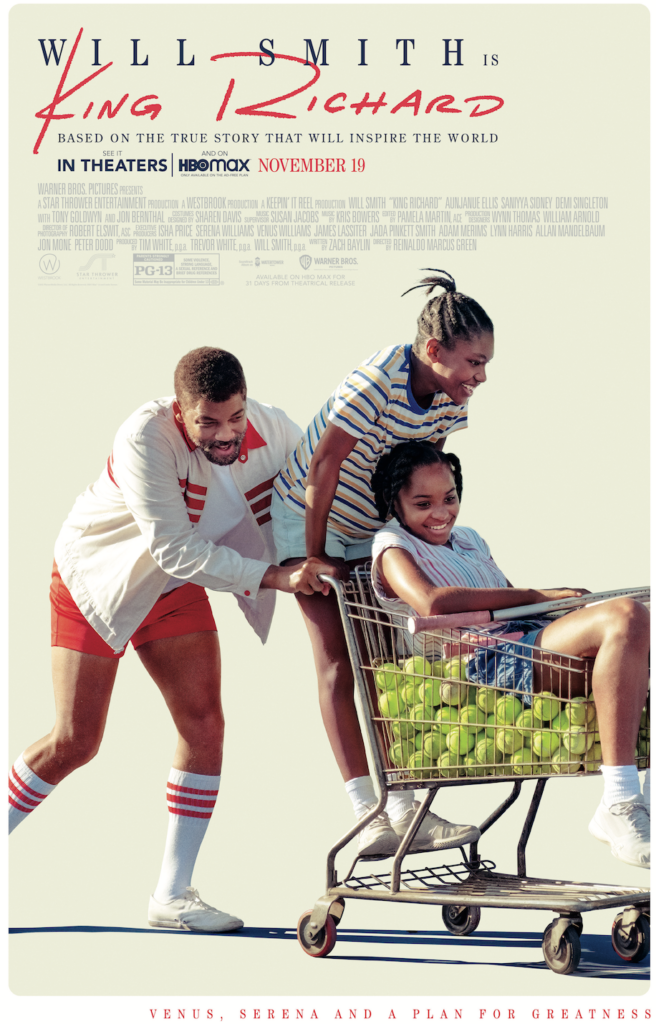 In sharing this brief review of King Richard, a biopic focusing on Richard Williams as he devotes his life to raising future tennis champions Venus and Serena Williams, I have to admit to having very little knowledge of the original source material. It's hard to know as someone not intimately familiar with the tennis phenoms' early careers, whether this is a comfortable glossing over of the "real" Richard or a factual retelling of the life events that led Venus and Serena to totally dominate and reinvent the sport of tennis. My guess is that the truth lies somewhere in the middle.
Will Smith is eminently believable as Richard Williams, the tennis dad who devoted his waking hours to implementing a detailed manifesto that would guide his young daughters to stardom. While Richard is "king" of his Compton domain, the queens of this story truly shine. Venus (Saniyya Sidney) and Serena (Demi Singleton) and their equally devoted mother Orascene "Brandy" Williams (Aunjanue Ellis) may appear to bow to Richard's will, but it's clear early on that the girls' success is of their own making and also thanks to their mother's role in their lives.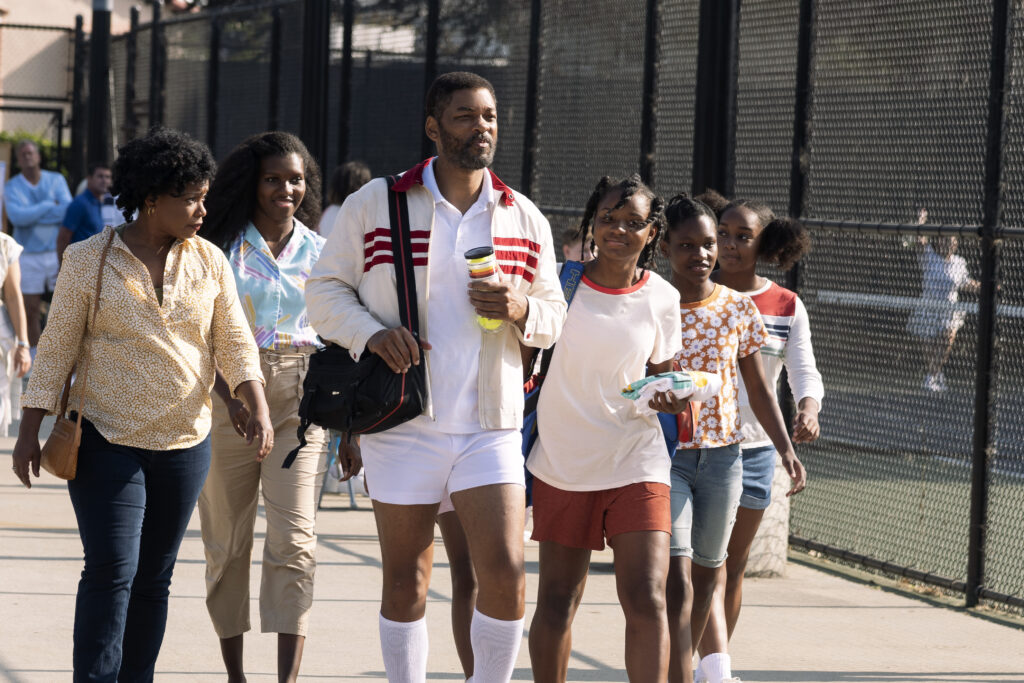 There's plenty to love here. Conflict, excellent production values (including Richard's groovy VW bus), and world-class-looking tennis. We may know "the rest of the story", but this fascinating look at Venus' and Serena's roots is not just feel-good footage. A lot of what Richard teaches the girls is relevant for all of us who are looking to excel in life but also to live it to its fullest. I found myself wanting a copy of Richard's "plan" to implement toward attaining my own life goals. While I'm sure that some liberties were taken with this story, Venus and Serena participated as Executive Producers on the project, a tacit nod to their approval of the story as it was told.
Aside from a few scenes which contain violence and some mature references, King Richard is a film that would make a terrific movie night with older teens. While far from perfect, the Williams family as shared in this film offers a model for what life can look like when families work together to support one another in reaching our dreams. Richard and Brandy's commitment to their girls' wellbeing is a reminder to parents that being "number one" is not always the most important thing in life. Being persons of character, building all aspects of ourselves, and having a little fun along the way matters too!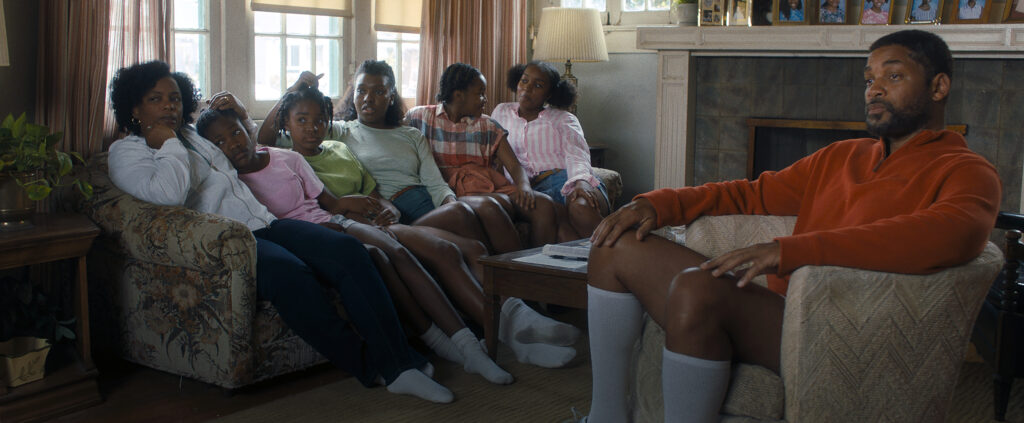 King Richard is the societal pep talk we all need in today's world. Phenomenal performances are made all the more compelling because this story is real.
See it!
Synopsis:
Armed with a clear vision and a brazen 78-page plan, Richard Williams is determined to write his daughters, Venus and Serena, into history. Training on Compton, California's neglected tennis courts—rain or shine—the girls are shaped by their father's unyielding commitment and their mother's balanced perspective and keen intuition, defying the seemingly insurmountable odds and prevailing expectations laid before them. Based on the true story that will inspire the world, "King Richard" follows the uplifting journey of a family whose unwavering resolve and unconditional belief ultimately delivers two of the world's greatest sports legends.

Source: Warner Bros.
Check out @LisaHendey's look at @KingRichardFilm the new #WillSmith hit! @SaniyyaSidney is unstoppable as @VenusesWilliams and Demi Singleton shines as young @SerenaWilliams #KingRichardFilm
Click To Tweet
Tickets now for King Richard, in theaters & streaming on HBO Max* FRIDAY, are now available at www.kingrichardfilm.com.
King Richard is rated PG-13 for some violence, strong language, a sexual reference and brief drug references