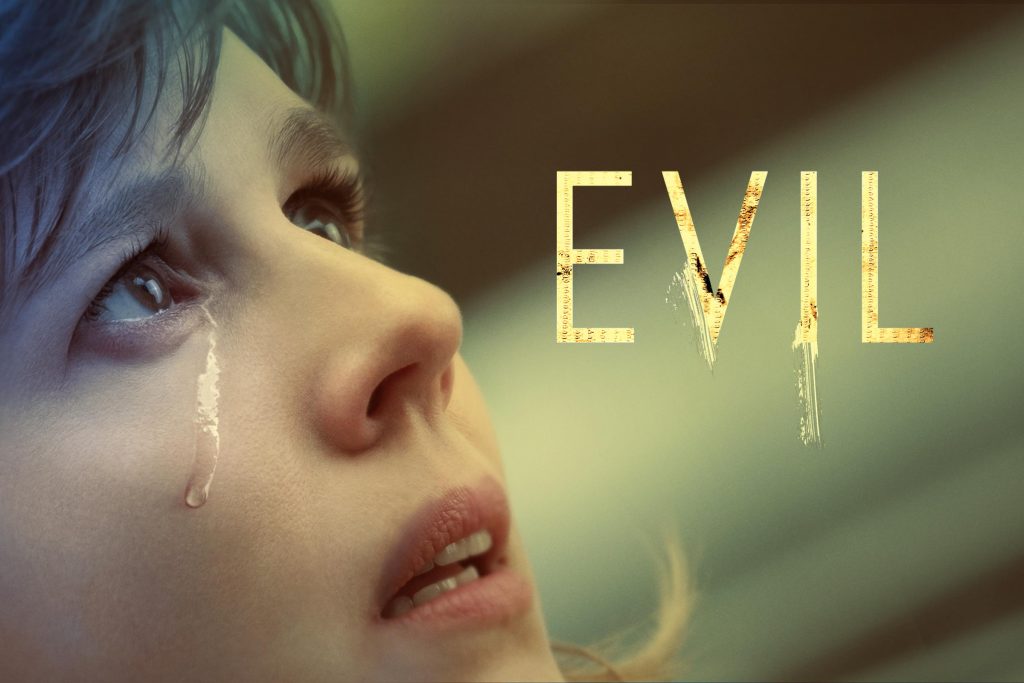 I remember watching LOST for the first time in 2004 and being immediately swept up into the series. I binged fan podcasts and engaged in my own speculation about what was really happening on the island. To be honest, I've never really felt that way about a television drama since "The End" concluded the show's six-season run.
So I was surprised when screening the pilot episode of the new CBS series EVIL that I was emotionally transported back to my LOST fandom days. After screening the pilot, I immediately wanted to call a friend and engage in speculation about what I'd seen, why it scared me so badly, and what it all might mean. My "LOST in the details" imagination was running rampant.
A summary from CBS provides a birdseye view of this latest procedural with a twist from Executive Producers Michelle King, Robert King and Liz Glotzer.
EVIL is a psychological mystery that examines the origins of evil along the dividing line between science and religion. The series focuses on a skeptical female psychologist who joins a priest-in-training and a carpenter as they investigate the Church's backlog of unexplained mysteries, including supposed miracles, demonic possessions and hauntings. Their job is to assess if there is a logical explanation or if something truly supernatural is at work.
New @CBS thriller EVIL stars @katjaherbers @realmikecolter @aasif @MichaelEmerson as a trio of investigators seek to explain the demonic, the miraculous and more. #EVIL is smart, scary and definitely a conversation starter
Click To Tweet
EVIL will take a recurring look at unexplainable phenomena from religious, legal and scientific perspectives. The premise sets the series in the realm of the Catholic Church and the courtroom, but Catholic viewers will immediately recognize that some liberties have been taken at the service of the drama. In interviewing the Kings, I asked about their theological advisor for the show and was assured that while they do have a priest consulting and advising, they have made conscious decisions at some points in their storytelling to change plot points to more impactfully tell their stories.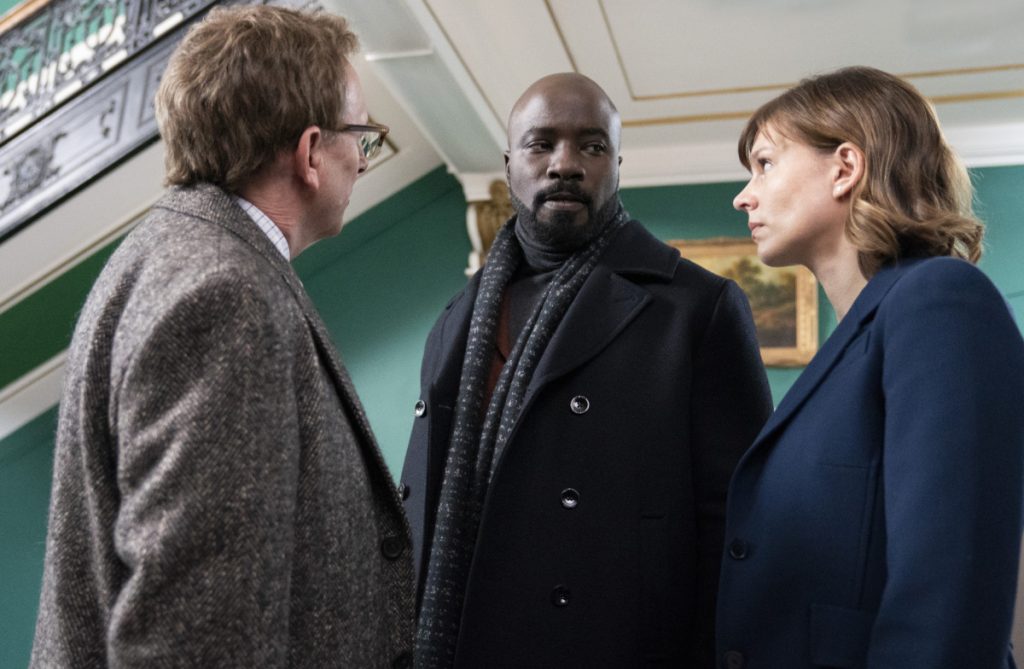 This decision feels particularly clear with one of the lead characters, "Priest-in-training" David Acosta (Mike Colter). Colter's character is very much in the world, and his challenging faith journey becomes quite real in the series' second episode. Colter's Acosta is not sequestered away in a seminary, as we'd expect of a Catholic priest in training. Instead, Acosta is on call to investigate seemingly unexplainable mysteries. His partners in this role are Kristen Bouchard (Katja Herbers) a mother of four adorable daughters who appears to be doing it all on her own while her husband travels the globe, and Ben Shakir (Aasif Mandvi), a techy skeptic who seems to have a logical explanation for almost everything.
EVIL scared me. I do believe in demonic possession. I do believe in miracles. And I do believe that there are many things in this life that cannot be explained away by science. I've suffered night terrors as Bouchard does in the series. I've chatted firsthand with a family who has experienced an "approved" miracle and seen God's work in their lives. And I've met and interacted with more than one person who comes close to being almost as diabolic as the most compelling character in this show, Leland Townsend as played by LOST's own Michael Emerson.
Where will EVIL go and how will its cast of characters war with their own demons as their lives intertwine?
Will there be EVIL fan podcasts that look at the Catholic issues attendant to what the show discusses? Will the series take the easy potshots at the Church that we've come to expect from Hollywood, or will we see here a more nuanced look at the human frailty but also the tremendous human compassion present in the institution?
Perhaps most importantly, is it spiritually safe to peer behind the unexplainable–to stare EVIL in the face–especially when darkness is such a powerful force in this life?
The answers to my questions remain to be seen as EVIL plays out this season. After having viewed the pilot episode twice and peeked behind the horrifying "scares", I'm fascinated and can say I'll be watching to see what comes next.
But I'll watch with the lights on.
EVIL premieres Thursday, Sept. 26 (10:00-11:00 PM, ET/PT) on the CBS Television Network.