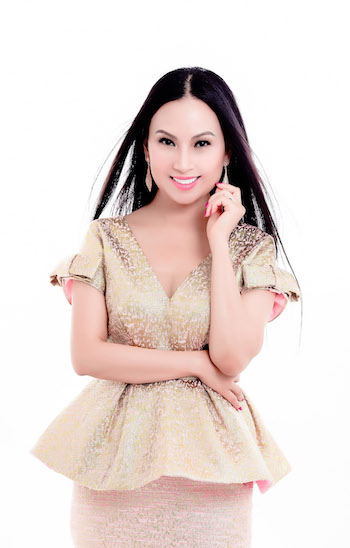 Having grown up in Orange County, California in an area that is now known as "Little Saigon", I've long had a fascination with Vietnamese culture and the stories of families impacted by the Vietnamese refugee crisis. So when I had the recent opportunity to screen the film Finding Julia, I jumped at the opportunity. I want to say upfront that viewers of this film shouldn't compare it to the traditional blockbuster movies we are used to seeing these days. The film, loosely based on some of the parts of its star's life, is a study in relationships, courage, mental illness and survival. Starring Ha Phuong, who also wrote the original screenplay, Andrew McCarthy, and Richard Chamberlain, "Finding Julia" gives us a shocking look into the mind of a talented immigrant who has to adapt not only to a new culture, but also to changing familial circumstances that reopen an old wound. The film's look at the topic of sexual attraction between family members makes it inappropriate for many viewers, especially teens and children or anyone who has suffered abuse. But because there are so few films written or acted by Asian artists these days, I felt it important to have a discussion with Ha about her work.
Today, I'm happy to share my recent conversation with actor and philanthropist Ha Phuong. Please note that our conversation has been lightly edited for clarity.
Finding Julia Synopsis:
In Manhattan, Eurasian acting student Julia Chamonix (Ha Phuong) is unable to enjoy the privileged life she shares with her doting father (Andrew McCarthy). Haunted by the tragic early death of her mother-a former star actress and singer in Vietnam-and likewise haunted by a secret desire she has to hide from the world, Julia struggles in her acting studies under renowned coach Igor (Richard Chamberlain). However, her ambitions to emulate her mother's success are thwarted by her severe difficulties with the English language. Her only confidante is her wise Vietnamese grandmother (Kieu Chinh), but even with her she limits what she confides. Meanwhile, she begins to experience recurrent nightmares in which she relives the car accident that killed her mother. Caught between two very different cultures, East and West, Julia questions if she will ever fit in anywhere. As she attempts to understand who she is and how to forge a more confident identity from both parts of her birthright, her father falls in love with an American woman, Jennifer (Paula Devicq). Fearing abandonment, Julia's secret obsession spirals out of control as she hears voices berating her and playing into her darkest fears. When her grandmother suddenly dies, and an accident causes another unexpected death, Julia is brought to the edge of madness. Will her life also end tragically, or will she be able to overcome her terrible duality? Where will she go and how will she finally find peace? The surprising conclusion to the heart-pounding drama makes it not only an unforgettable story, but also, on the deepest subconscious levels, speaks to the plight of millions of men, women, young adults and teens who are caught between cultures, who likewise feel "different", and who are struggling to find a place in the world. Rated PG-13 for thematic material, sexuality, violent/bloody images, and language
Please briefly introduce your self to our readers.
Ha Phuong: I was born into a family with a long artistic tradition as well as talent and ambition. My father is musician Tran Quang Hien. In time she, along with her two sisters, Cam Ly and Minh Tuyet, became famous singers of contemporary Vietnamese music, separately and together.
From an early age, while growing up in Ho Chi Minh City (formerly Saigon)–Vietnam's largest and most bustling city, which set the cultural and economic pace for the country. I learned to dance and sing. I participated in the school, city, county, and culture center events and also performed throughout Europe. Along with live performances, I have recorded many videos and albums, and my DVDs and CDS have consistently sold well, and continue to do so today, even though I no longer live in Vietnam. I've earned many awards for my work.
Catch @LisaHendey conversation with Vietnamese actor @HaPhuongArtist about her work and new film Finding Julia.
Click To Tweet
You come from a very artistic family. Please let us know about your background in the arts and how you became interested in singing and acting.
Ha Phuong: My desire to be a performer came from my family. When I was little, my brothers and sisters were all fascinated by Vietnamese Musical Broadway because those gorgeous actresses sang beautifully and they always got to dive deep into their love lives. After watching, we would recreate the musicals at home. I was cast as the protagonist. That memory lives in me forever.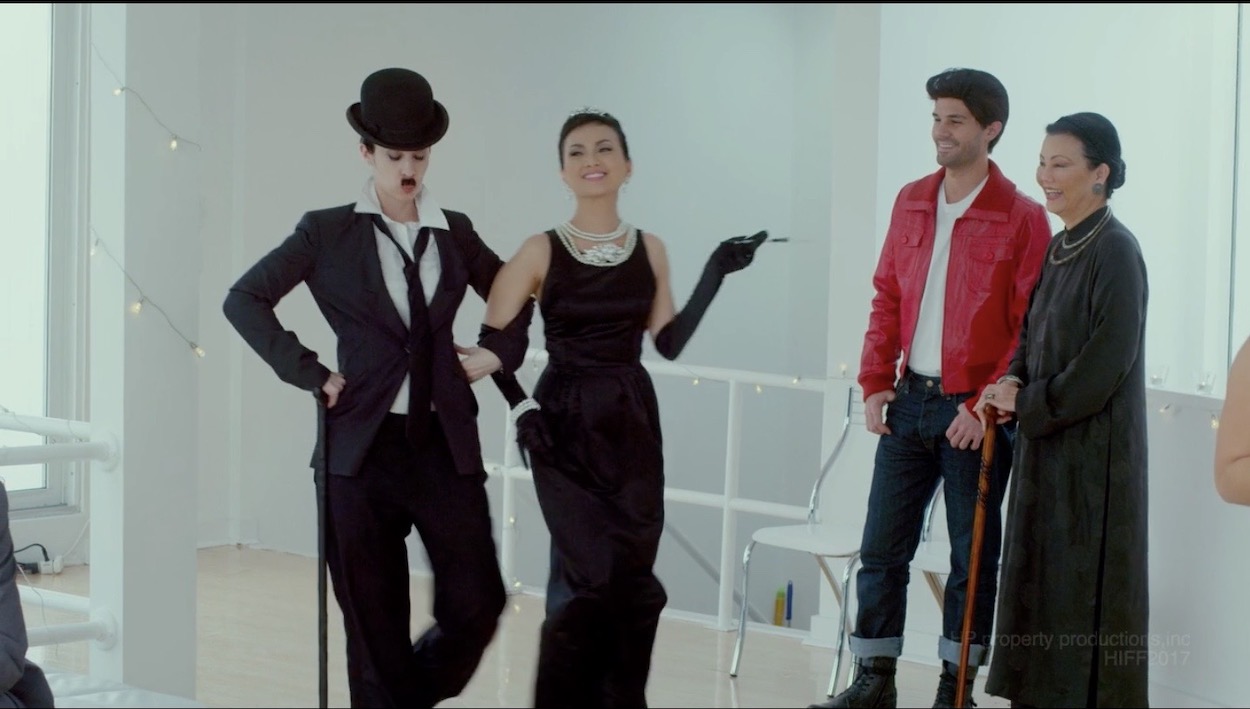 The film Finding Julia is somewhat inspired by your own life. Please share about this story.
Ha Phuong: In Manhattan, Eurasian acting student Julia Chamonix (Ha Phuong) is unable to enjoy the privileged life she shares with her doting father (Andrew McCarthy). When he embarks on a new relationship, it sets off jealous rages in the already unstable girl. Haunted by the tragic early death of her mother-a former star actress and singer in Vietnam-and a secret desire she has to hide from the world, Julia struggles in her acting studies under renowned coach Igor (Richard Chamberlain). Only in the course of the acting class' final performance is she able to pull together the broken pieces and "find Julia." 
Is it somewhat inspired by your own life?
The film means a lot to me. I do use a lot of my background, to make it real. Like Julia, I struggle with the English language. Like Julia, I had to find a way to fit into a very different culture. Like Julia, I took acting classes in New York and was the only Asian in the class. But of course, the story is fiction. Julia's relationships and her "secret" are not my experiences at all. I wanted to bring out two themes: one, the difficulties many people have in a new country, which calls for patience with themselves and tolerance and understanding from others–a big problem in society today. The second theme is part of the storyline, but I want to keep it a secret. I want people to go to see the film and be surprised … Ok, But here's a hint: it has to do with a co-dependency that grew out of control and destruction.
 How did you decide to adapt parts of your story into a screenplay?
 I used many of my real-life examples in the film. For example:
I talked with my husband about the Oedipus Complex and raising a five-year-old child. We have to teach them correctly. If they don't grow up correctly, they can have problems.
For the base of building the story, it comes from my life: My husband is in finance, but I am a singer and work with charities.
I learned from my acting coach that we should draw from our real-life experiences. (Julia is reading Shakespeare's book and is memory lesson of teacher scene)
I was teased by my friends about my accent in English class in the U.S. That was a real situation. (Fighting scene).
When I was in Vietnam, there was a woman who did massage for me. She was afraid to divorce her husband because, in Vietnam, divorce is difficult, so wives have to stay married, live with their husband and accept their mistress. (Life of tree scene)
My husband worried for me because re-shooting was so challenging, and he suggested that I give up. Some people said I couldn't do this movie because of my accent. But I didn't want to give up. I wanted to prove that I could do it. (Dressing room scene)
Seventy percent of the story comes from my real life but thirty percent is fiction. Julia's secret is fiction. The Oedipus Complex or we can call that is Genetic Sexual Attraction (GSA) is fiction. 
What were some of the greatest challenges and rewards of writing and acting in the film?
English is my second language. I am still learning English and about American culture and this industry. Everything is so new to me, but I had to work with a lot of people on this production. I forgot this is not my country and I do not know everyone here. Sometimes I felt like I was swimming in the middle of the ocean with no direction.  I couldn't go forward and I couldn't go back. It was a nightmare. 
This film is like a pregnancy and I feel like I just gave birth. This is my baby. I hope the audience can see my hard work and efforts. 
In the film, Julia struggles with some very terrible mental health issues. What do you hope that viewers will take away from their experience of seeing this film?
Ha Phuong: Julia never gives up. GIVING UP IS NOT AN OPTION.
You are known for your philanthropy. Please tell us a bit about your foundation and how people might be able to support the important work you are doing.
The notoriety is something I am thrilled to have. But the money, for me it is all about being able to give back. All profits from my work go to the Ha Phuong Foundation, paying for their housing, surgery, food, clothing, and education for underprivileged children. Musical instruments, vocational training, and career development are also provided for children, adults who are blind.
My charity work goes back nearly a decade. In 2008, she founded the Ha Phuong Foundation in Huntington, California with a large donation that helped to build a multi-media arts center in partnership with the Boys & Girls Clubs of Garden Grove. I also sponsor the Ha Phuong Young Female Filmmakers Initiative. Also the Vietnam Relief Effort, a non-profit organization created by my husband, Chinh Chu, and my sister. The Vietnam Relief Effort aids in school buildings; funding surgeries for war veterans and disabled people; and bringing Vietnamese doctors to the U.S. for training. I feel blessed to have done so much work that in 2016 I was named a "top donor to UNICEF."
For More Information about Ha Phuong, visit www.haphuongworld.com, find her on Facebook or follow her on Instagram.