Today, I continue my ongoing series of conversations with awesome storytellers creating fantastic projects as I'm joined by Lauren Rev. Dorian Llywelyn, S.J., Institute for Advanced Catholic Studies at the University of Southern California. I'm delighted to share the Institute's newest project, Guadalupe – At the Break of Dawn. I hope you'll join me in discovering new perspectives on a cherished devotion to Our Lady. LMH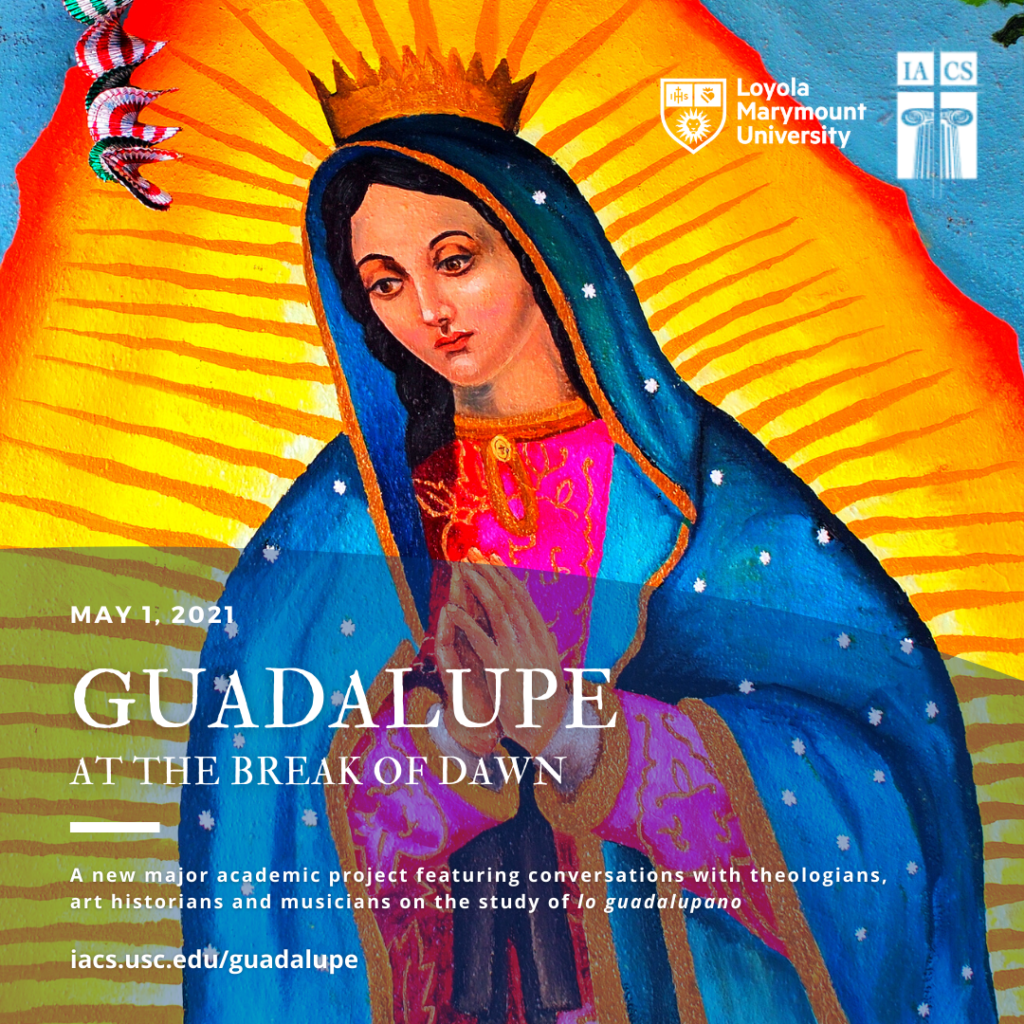 Thank you, Rev. Dorian Llywelyn, S.J., for joining me to discuss the fascinating event Guadalupe – At the Break of Dawn. Would you please offer our readers a brief introduction to yourself and The Institute for Advanced Catholic Studies?
Thank you for the invitation. I'm a Welshman, a Jesuit priest, an academic, and the new president of the Institute for Advanced Catholic Studies at USC. Over my 30 years as a priest I've worked both in parishes and in universities. IACS is a premier center for scholarship that fosters Catholic thought, imagination and experience. Our institute was created 14 years ago to help ensure that the rich tradition of Catholic thinking and culture will thrive among future generations. We do this by supporting the research and teaching of Catholic scholars and creative artists.
We're together to discuss the Institute's planned event Guadalupe – At the Break of Dawn. What inspired this event and what can attendees anticipate logistically if they are able to participate?
I've lived in L.A. for 20 years and the image of Our Lady of Guadalupe is everywhere in this city – on walls, bumper stickers, tattoos and clothing, as well as in churches and homes. In taking up this position, I wanted to honor the faith of so many people and to dig deeper. I also wanted to include different voices.  My co-director, Dr. Nancy Pineda Madrid, from Loyola Marymount University, is among the most eminent Latina theologians. Together, over several conversations, we came up with the idea of a new project focused on Our Lady of Guadalupe.
Our launch event on Saturday, May 1 features six speakers from different backgrounds through the course of a day. Viewers can post questions for the speakers on the live event webpage.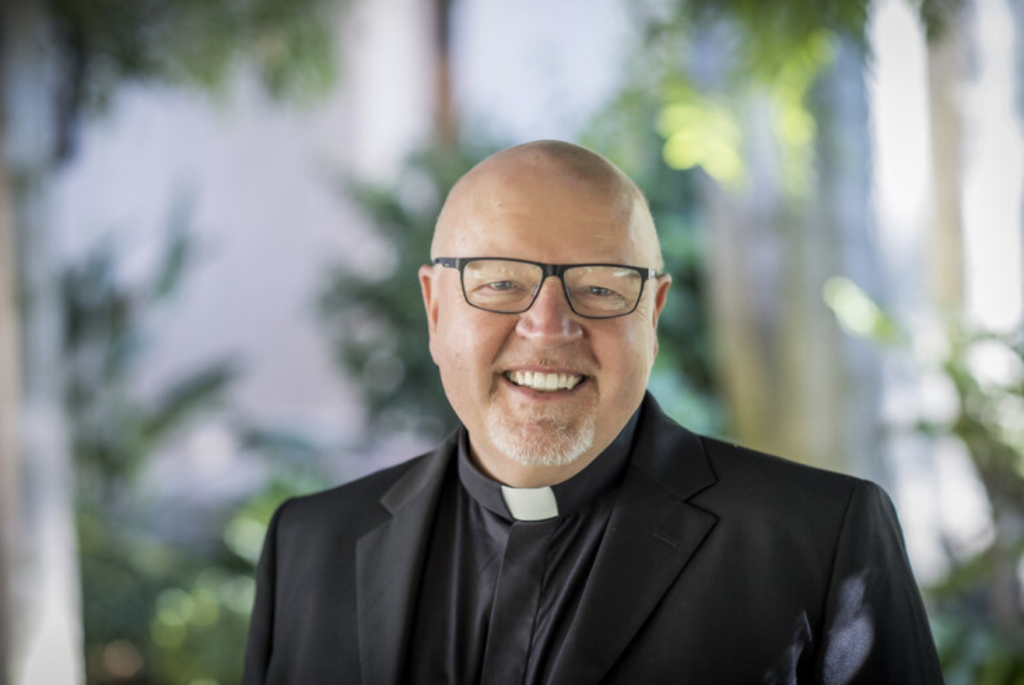 While many of us are quite familiar with popular devotion to Our Lady of Guadalupe, far fewer of us know the world of Lo guadalupano. Please briefly offer us an overview.
It's a very wide world that covers 500 years, from colonial New Spain to the Latino populations of many countries. Many people are aware of the popular devotions that we see — for example at the mañanitas of December 12. But there's also a lot of "high" art from colonial New Spain through ex votos to the Latino pop art of today, and musically lo guadalupano includes many different kinds of music, from classical compositions to mariachi.
Why does a conversation on the world of Guadalupe particularly resonate at this time when cultural dialogue is more critically needed than ever before?
St. Bernard of Clairvaux wrote "de Maria numquam satis" — a Latin phrase you could translate to: "there's always more to say about the Blessed Mother."  The same is true about the figure of Mary as Our Lady of Guadalupe. That means there are very many different ways of interpreting her and understanding her place in history and faith — and when you bring them together, they are more than the sum of their parts. I've always been struck by the fact that the Blessed Mother unites people who think and feel differently – but she can also be a symbol of division and disagreement. We need to be able to understand the viewpoint of people we radically disagree with. I'm hoping our dialogue can help shift the needle away from polarization.
The webinar is simply a kickoff for other planned activities. Could you please expound upon these plans?
It's Part 1 of a three-part plan. Next year, in L.A., we will be running an academic seminar with experts from across the U.S. and Latin America to begin work on a book together. Some of that will be technical, but we will also be running part of it online and in-person – those parts will be aimed at more general audiences. The topic is really important to many people – I was stunned that within 5 days of launching the Facebook page for the webinars, we had more than 15,000 hits. We're hoping we can also add on some other things like an art exhibition, a concert, and definitely some spiritual events. Then we will get down to writing the book. When it's published — we are aiming at 2024 — we'll host a series of launch events, with more speakers, in person and online. And hopefully in a number of cities across the U.S. and even beyond.
Join @LisaHendey with Rev. @DorianLlywelyn of @IACSUSC #IACS to discuss a new project devoted to the religious and cultural impact of Our Lady of Guadalupe. #Guadalupe – At the Break of Dawn: 3 Minutes with Rev. Dorian Llywelyn, S.J.
Click To Tweet
Are those who are not affiliated with the Institute able to participate? What else would you like for them to know both about this event and the Institute?
Yes – they can register for the webinars on https://dornsife.usc.edu/iacs/guadalupe-registration/ , then tune in, listen and watch, and post their comments and questions for the speakers. After May 1, we'll be setting up more webpages and a media channel to share the events of the day.
The Institute is always open to invitations and suggestions – our email address is iacs@usc.edu and our website is www.iacs.usc.edu. You can sign up there to get our newsletters. Be sure to follow us on Facebook, Instagram and Twitter: @IACSUSC
Are there any additional thoughts or comments you would like to share with our readers?
This is a really exciting development and already there's so much goodwill and positive energy around the webinars. I'd love to share that experience with as many people as possible. We're really excited for the future of this groundbreaking project and our Institute.