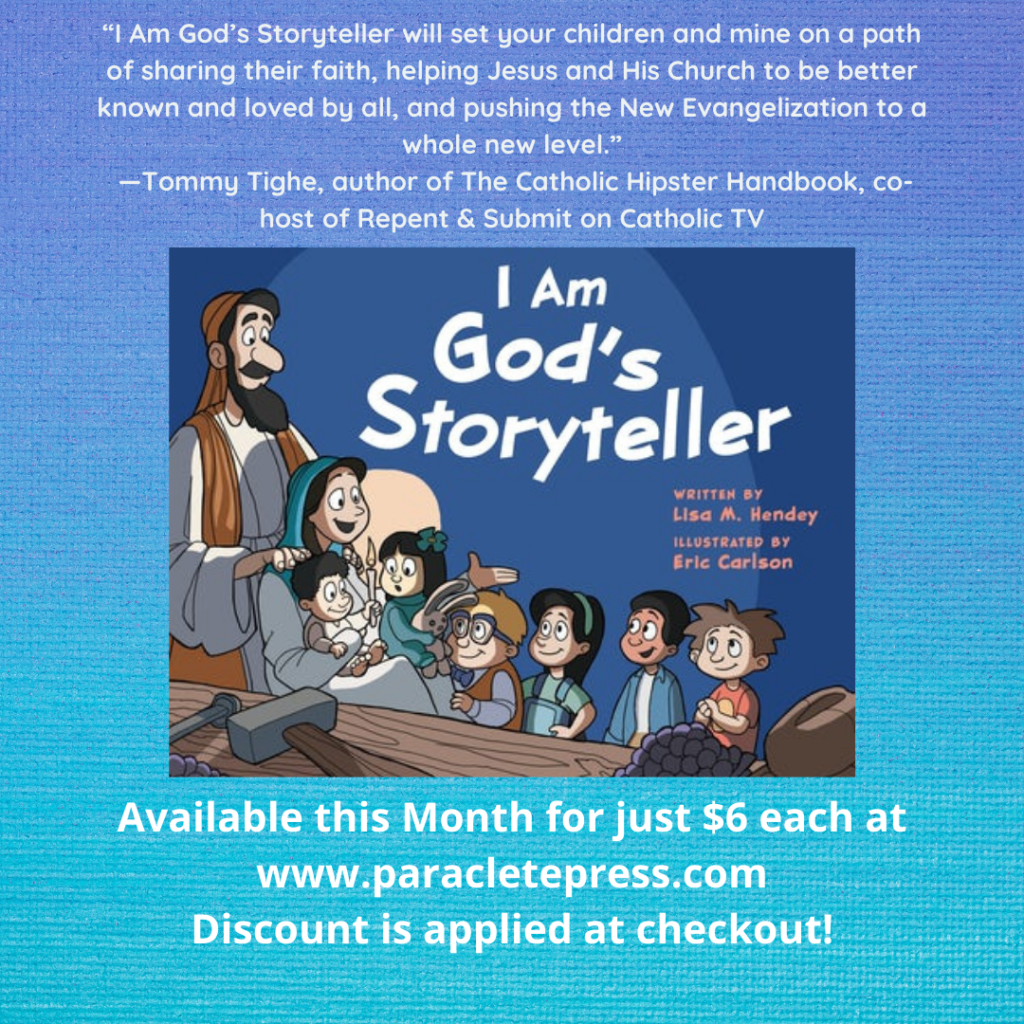 I'm happy to share that my children's book "I Am God's Storyteller" is currently on sale for only $6 per book through my publisher, Paraclete Press. Typically $17.99, this hardcover book is beautifully illustrated by my creative partner Eric Carlson.
I believe it would make a lovely gift for any child in your life, but really this is also a great chance to grab a few for your favorite teacher, parish, or library – or perhaps grab several for those upcoming sacramental occasions.
We've had so much fun sharing this book in groups and classrooms around the country. I continue to believe that its theme–that we are each uniquely called and perfectly equipped to share the story of God's love–is more important now than ever.
Don't miss out! Grab @LisaHendey's book I AM GOD'S STORYTELLER for only $6 through @ParacletePress. A great gift for children, families, teachers or your favorite #storyteller!
Click To Tweet
Thank you for considering sharing the gift of I Am God's Storyteller with your friends and family. If you've read the book and it has blessed you, I would be so grateful if you left a review.
Find I Am God's Storyteller for only $6 at Paraclete Press. Add the book to your cart and the discount will be automatically applied at checkout.