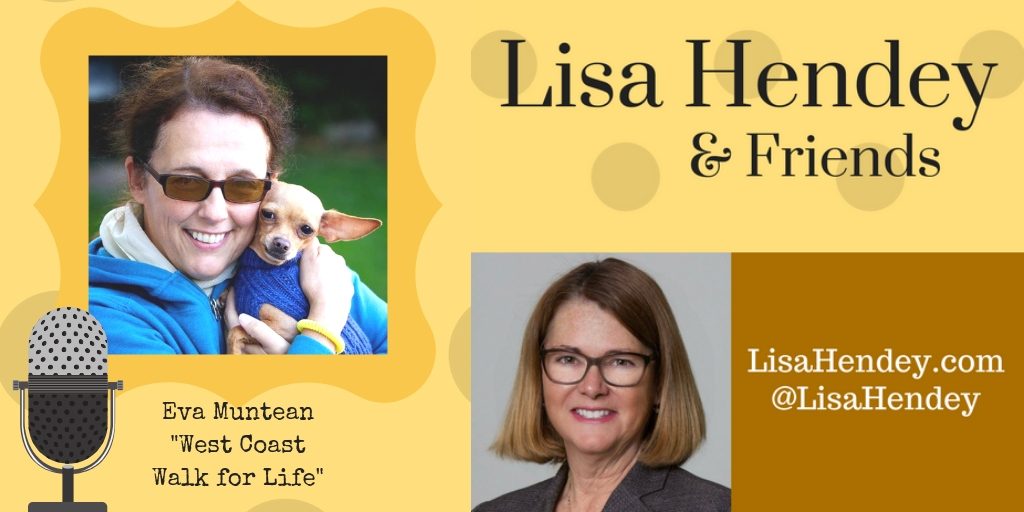 On this week's show, we visit with Eva Muntean, Manager of Marketing for Ignatius Press, about the upcoming Walk for Life in San Francisco. On the eve of the 15th annual walk, learn about the mission of this event and how you can be a part of it on January 26.
Eva Muntean
Eva Muntean is Manager of Marketing for Ignatius Press, the world's largest Catholic publisher. Born in Budapest Hungary, she and her family escaped communist oppression when she was 9 years old, settling in Columbus, Indiana. She received a BS degree in Aviation Administration in 1980 from Indiana State University, also receiving her pilot's license with Commercial and Instrument ratings. She also obtained her MBA in Business Administration from ISU in 1982 and after serving as Operations Manager for Midland International Airport in Midland, Texas, she made the leap to publishing and Ignatius Press where she has been ever since. Eva is one of the founders and co-chairs of Walk for Life West Coast.
Meet @eva_in_sf of @IgnatiusPress and @walkforlife and hear how she was inspired to help start the #WFLWC #walkforlife on this week's @LisaHendey and friends podcast
Click To Tweet
For More Information:
Listen to the Podcast:
Listen to this week's podcast at Podbean, Libsyn, iHeart Radio or at your favorite podcast app
Check out all of our book and movie picks at Lisa's Amazon Page. For Lisa's speaking schedule visit www.LisaHendey.com. Send your feedback to lisahendey@gmail.com or connect with Lisa on social media @LisaHendey. Thanks for listening! Please consider sharing, bookmark my page for future episodes and subscribe at iTunes to catch every show. Please consider leaving a review or rating for the podcast to help us grow!