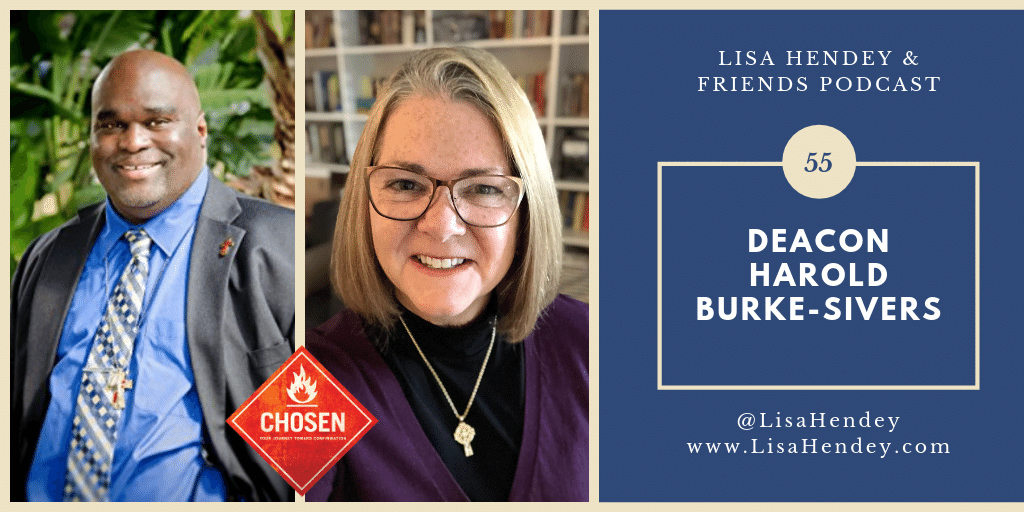 On this week's show, we celebrate five years of phenomenal faith formation with Deacon Harold Burke-Sivers, the "Dynamic Deacon", as we commemorate the fifth anniversary of the award-winning Ascension Press program Chosen: This Is Your Catholic Faith.
Celebrating five years of CHOSEN impact with @DeaconHarold @AscensionPress on this week's @LisaHendey and Friends podcast
Click To Tweet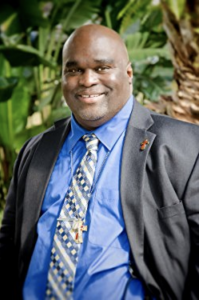 Deacon Harold Burke-Sivers
Deacon Harold Burke-Sivers–known around the world as the "Dynamic Deacon"–is one of the most sought-after speakers in the Church today. He is a powerful and passionate evangelist and preacher, whose no-nonsense approach to living and proclaiming the Catholic faith is sure to challenge and inspire those who hear him. Often seen and heard on EWTN TV and radio, he is featured on the award-winning Chosen faith formation program by Ascension Press.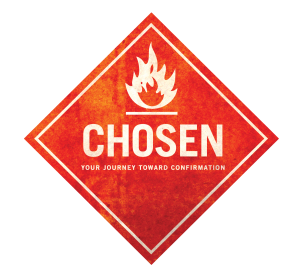 Chosen
Chosen: This Is Your Catholic Faith is a 24-lesson program that takes young people on a journey through the entire Catholic faith in all its richness and vitality. Teens will be captivated by the story, from Creation all the way through salvation history, and they will come to see how the sacraments, prayer, and discipleship are the keys to a happy life. The goal of this program is nothing short of winning over the hearts of teens and making them lifelong disciples of Christ.
Chosen's carefully designed methodology features highly effective and engaging material conveyed through videos, student workbooks, and classroom experience. Featuring twelve of the top youth experts in the Church today and filmed in more than 50 locations, Chosen is unlike any program available in the Church today.
Chosen has been produced in two formats, this Teen Faith Formation edition (Chosen: This Is Your Catholic Faith) and a Confirmation edition (Chosen: Your Journey Toward Confirmation). Both use the same twenty-four lessons and only differ in how Confirmation preparation is emphasized and highlighted in the Confirmation edition.
For More Information:
Listen to the Podcast:
Listen to this week's podcast at Podbean, Libsyn, iHeart Radio or at your favorite podcast app
Check out all of our book and movie picks at Lisa's Amazon Page. For Lisa's speaking schedule visit www.LisaHendey.com. Send your feedback to lisahendey@gmail.com or connect with Lisa on social media @LisaHendey. Thanks for listening! Please consider sharing, bookmark my page for future episodes and subscribe at iTunes to catch every show. Please consider leaving a review or rating for the podcast to help us grow!