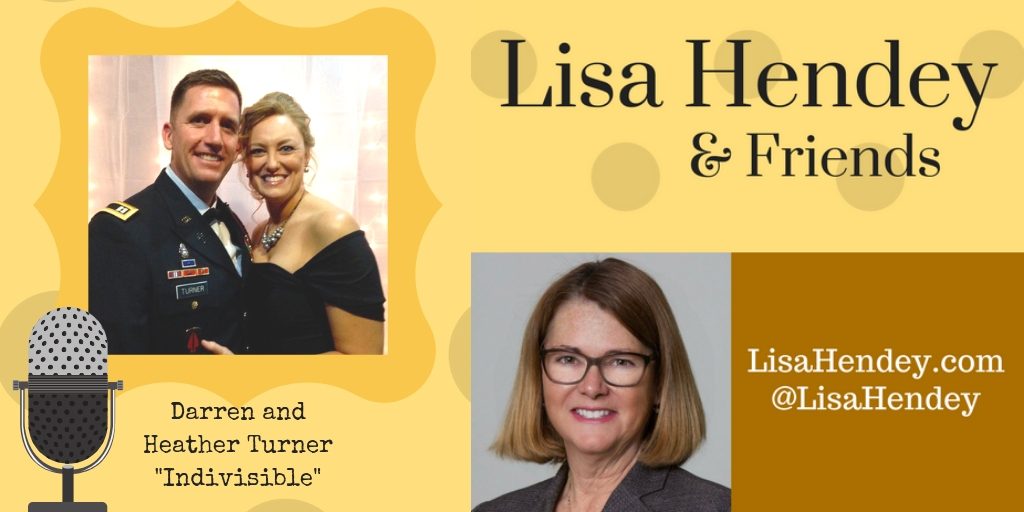 On this week's show, we visit with Darren and Heather Turner, whose family's experiences are the basis of the new movie INDIVISIBLE. The film is gripping and poignant in its open portrayal of real-life challenges. Learn how community, asking for and accepting help from others, and the gift of faith can help you face your own trials with courage. Indivisible is a brilliant reminder that we are never alone.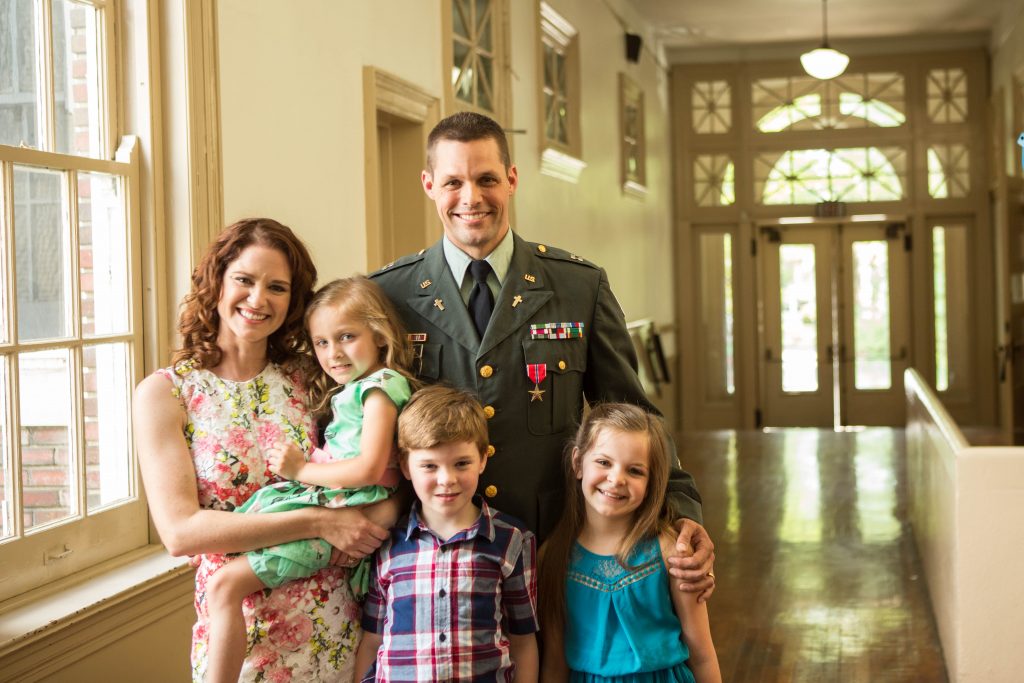 Darren and Heather Turner
Darren, who serves on active duty as a military chaplain, and Heather are passionate about serving military families, marriage counseling, and leading marriage retreats. The Turners currently live in North Carolina with their children Elie, Samuel, and Meribeth.
New @LisaHendey and Friends podcast features Darren and Heather Turner, the real-life couple who inspired @IndivisibleMov #Indivisible @SarahDrew #JustinBruening
Click To Tweet
INDIVISIBLE
INDIVISIBLE is based on the extraordinary true story of Army Chaplain Darren Turner and his wife Heather. With a strong, faith-filled marriage, the Turners are ready to follow their calling: serving God, family, and country.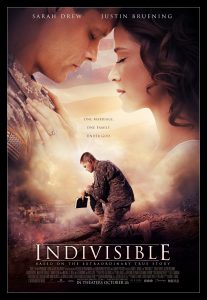 Fresh from seminary and basic training, Chaplain Turner and his family arrive at Fort Stewart. Yet before the Turners can even unpack their new house, Darren is deployed to Iraq. Heather is left taking care of their three young children alone … as well as serving the families of the other deployed soldiers.
Despite a desire to stay connected with their loved ones, the harsh realities of war take a daily toll over the course of the Battalion's extended deployment. Meanwhile back home, babies are born, kids keep growing, and nerves are frayed with every late-night knock on the door. With deeply etched battle scars, the soldiers' long-awaited homecoming is much different than any of their families anticipated. Carrying burdens the other can't comprehend, the Turners must decide if they're willing to face one more battle: the fight to save their marriage.
From the director of The Grace Card and the studio that brought you Fireproof and War Room comes INDIVISIBLE, the story of one marriage … one family … under God. In theaters beginning October 26, the movie stars Sarah Drew, Justin Bruening, Jason George, Tia Mowry, and Madeline Carroll.
For More Information:
Listen to the Podcast:
Listen to this week's podcast at Podbean, Libsyn, iHeart Radio or at your favorite podcast app
Check out all of our book and movie picks at Lisa's Amazon Page. For Lisa's speaking schedule visit www.LisaHendey.com. Send your feedback to lisahendey@gmail.com or connect with Lisa on social media @LisaHendey. Thanks for listening! Please consider sharing, bookmark my page for future episodes and subscribe at iTunes to catch every show. Please consider leaving a review or rating for the podcast to help us grow!