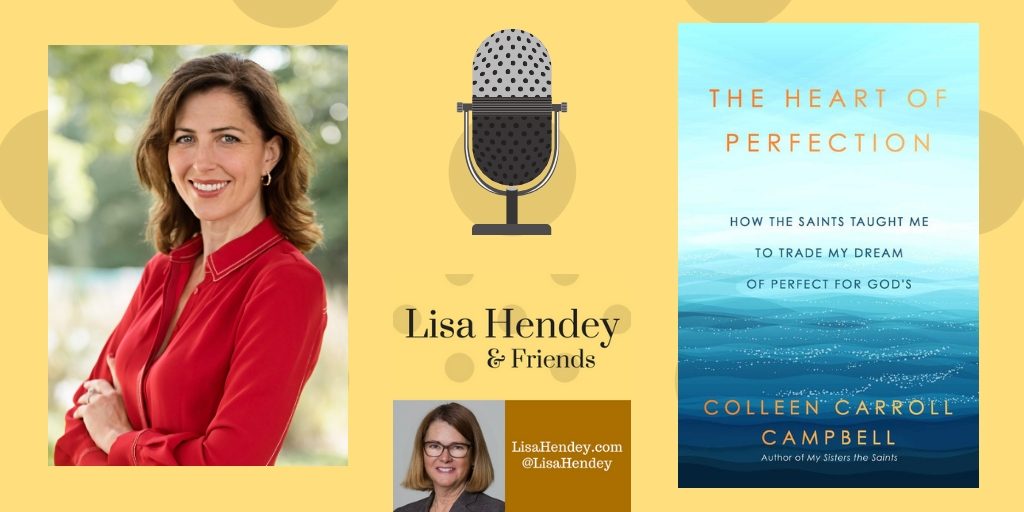 On this week's show, we spend time chatting with award-winning author, journalist, and speaker Colleen Carroll Campbell about her new book The Heart of Perfection: How the Saints Taught Me to Trade My Dream of Perfect for God's.
Struggling with perfectionism? Don't miss this week's @LisaHendey and Friends podcast with @ColleenCCampbel! Great conversation on Colleen's new @SimonSchuster book on the saints, spirituality, and overcoming our challenges for greater…
Click To Tweet
Colleen Carroll Campbell:
Colleen Carroll Campbell is an award-winning author, journalist and former presidential speechwriter. Her books include her critically acclaimed study, The New Faithful, and her spiritual memoir, My Sisters the Saints, which won two national awards and is published in five languages. Colleen has written for the New York Times, Washington Post, Christianity Today, America and National Review, and appeared on CNN, FOX News, MSNBC, ABC News, PBS, NPR and EWTN, where she hosted her own shows for eight years. She speaks to audiences internationally and lives in St. Louis with her husband and their four children, whom she homeschools.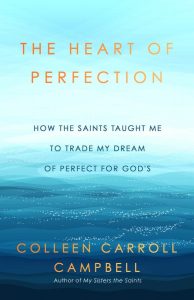 An award-winning author, former presidential speechwriter, and mother of four weaves stories of her own struggles against comparison and impossible expectations with those of seven ex-perfectionist saints (and one heretic) who show us how to pursue a new kind of perfection: freedom in Christ.
For More Information:
Listen to the Podcast:
Listen to this week's podcast at Podbean, Libsyn, iHeart Radio or at your favorite podcast app
Check out all of our book and movie picks at Lisa's Amazon Page. For Lisa's speaking schedule visit www.LisaHendey.com. Send your feedback to lisahendey@gmail.com or connect with Lisa on social media @LisaHendey. Thanks for listening! Please consider sharing, bookmark my page for future episodes and subscribe at iTunes to catch every show. Please consider leaving a review or rating for the podcast to help us grow!