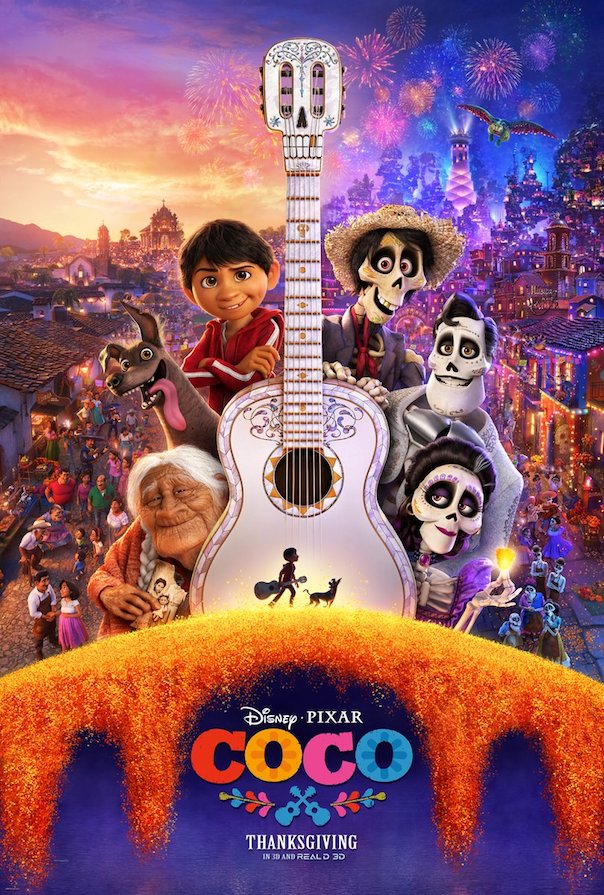 Immediately after my screening of Coco on the Disney lot a few weeks ago, I informally "interviewed" two members of its target demographic: children. I had noticed them come into the theater with their mom, a journalist who was also there for the screener. He, approximately seven, sported a Coco hoodie and held a box of Coco figurines. She, his elder by a few years, was adorned with a flower crown and held an oversized Dante the Dog plush. I kept an eye on them during the film and was happy to chat with them on the way to my car.
Review of @PixarCoco #PixarCoco @LisaHendey
Click To Tweet
During our walk and talk, we compared notes and agreed that we'd all loved the film. He told me he'd found certain parts "scary, but not too scary". She called lead character Miguel (voiced by Anthony Gonzalez) a "cutie" and admitted that she'd cried, "but in a good way". Their mom, herself a reviewer, was equally as charmed by what promises to be Disney/Pixar's next blockbuster. We all agreed that we couldn't wait to see Coco again. I believe the reaction we had will be echoed by audiences around the country this weekend.
Synopsis:
Despite his family's baffling generations-old ban on music, Miguel dreams of becoming an accomplished musician like his idol, Ernesto de la Cruz. Desperate to prove his talent, Miguel finds himself in the stunning and colorful Land of the Dead following a mysterious chain of events. Along the way, he meets charming trickster Hector, and together, they set off on an extraordinary journey to unlock the real story behind Miguel's family history.
Why See It?
For me, there are a few major reasons to love Coco.
First and foremost is this film's obvious emphasis on the importance of family. Miguel is blessed to be part of a strong multi-generational family headed by the indomitable Mamá Imelda, boisterously voiced by Alanna Ubach. Mamá Imelda not only leads the family shoe business with gusto. She also keeps the family close, caring in a special way for Miguel's beloved great-grandmother Mamá Coco (voiced in a precious performance by Ana Ofelia Murguía). Mamá Coco is confined to a wheelchair and has a slipping memory, but her family treats her with a dignity, respect, and love.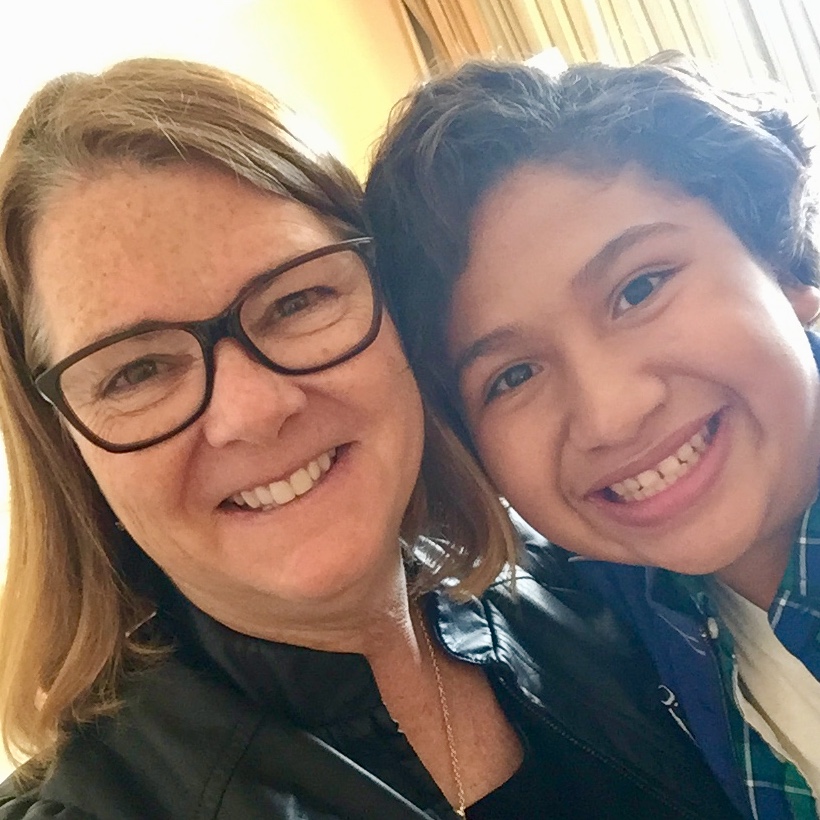 In fact, this respect for elders is one of the primary takeaways of Coco. Without going into too much detail on the plotline, I'll share that Miguel finds himself transported to the "Land of the Dead", an afterlife environment where people go and stay after death. Each year, on Día de Muertos, the ancestors in the film–remembered by their living loved ones with offerings on family altars and gatherings in cemeteries, visit the ones their families and friends. The stakes are high in the film: being forgotten is akin to being wiped away forever. And as Miguel soon discovers, Mamá Coco's fading memory spells trouble for one of his departed ancestors, Hector (voiced by Gael Garcia Bernal). Miguel and Hector strike a bargain and race to beat the clock.
As noted in my feature interview yesterday on Día de los Muertos, Catholic viewers will want to be prepared to discuss with their children our teachings on life, death, heaven and life everlasting (see the Catechism here). As I remember from my own childhood viewings of The Ten Commandments, movies sometimes have a way of becoming dogma in young minds. What I'll say about Coco is that it provides us a beautiful reminder to cherish our living elderly relatives and to pray fervently for the souls of our departed loved ones.
Another fascinating plotline in Coco relates to Miguel's search to discover his true identity. He has been raised in a home which banished any discussion of music. As family lore goes, Miguel's great, great grandfather (Coco's father)–whose name is never spoken in that family–deserted his wife and child for a life as a famous musician. He left one night to play a show and never returned, leaving his widowed wife to find her way, cobbling shoes to pay for food. Flash forward by many years, and we find Miguel living in a powerful shoe empire where any mention of music is strictly forbidden. Miguel, who secretly harbors a love for music and gift for singing and playing guitar, develops the idea in his head that his unknown ancestor must actually be his village's most famous deceased citizen: the world-famous musician and actor Ernesto de la Cruz (performed by Benjamin Bratt). Miguel harbors a secret collection of old VHS movies starring de la Cruz and a dream to follow in his footsteps.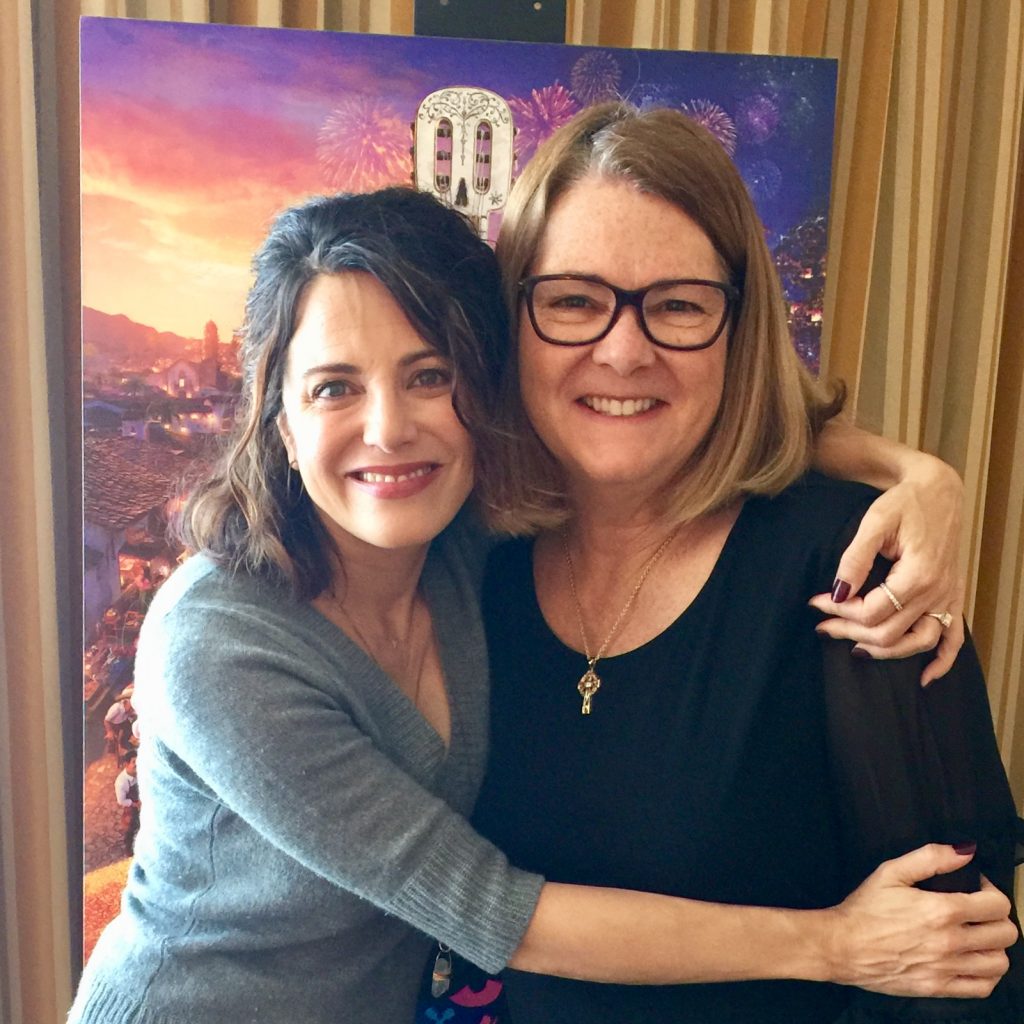 Miguel longs for the permission to play his music, but also for the connection to a part of himself that's been kept from him by not knowing his ancestor's true story. As a part of my screening of this film, I received access to the Ancestry service and DNA testing. Seeing Coco inspired me in a major way to delve into my own family tree. I've spent the past few weeks passionately peeking into the lives of the men and women who went before me, many of whom I've never "known". Watching Coco will most definitely make you want to dive into your heritage. Be prepared after the film to sit and talk with your children about the stories that fill your family's history. Expect to find in your heart the desire to dig more deeply.
For me, one other major blessing of Coco was the reminder that God places gifts within each of us. For Miguel, that gift is music. In fact, it is Miguel's music that unlocks hidden memories for Mamá Coco at the climax of the story.  For you and I, God's gift may be something different, but it's no less significant. Coco reminds me to help my children not only discover but also nurture these God-given talents and to use them for good. As one whose son is currently pursuing a music career and advanced studies in music, I was thrilled to be reminded that our world needs music, the arts, literature and other forms of beauty to make this life complete. While at the interview junket for Coco, I was even treated to a guitar lesson by Guitar Center. I doubt I'll be rivaling Ernesto de la Cruz anytime soon, but it was wonderful to explore a new hobby and to thank God once again for the gift of my son's music.
And speaking of music, it's impossible to write about Coco without mentioning its phenomenal soundtrack with music by Michael Giacchino, Germaine Franco and lyrics by Adrian Molina. As with any great Disney feature, music and the vibrant colorful world created in the animation leave a lasting impression on our hearts. Prepare to be transported to Mexico and to love every moment of your journey.
What to Watch Out For
Since this is a film for young viewers, I feel it important to point out a few "warnings". Rated PG for thematic elements, Coco earned an AII classification from Catholic News Service (for adults and adolescents) for its inclusion of non-scriptural religious ideas. This undoubtedly relates to the film's development of the Land of the Dead and its culture of what happens in the afterlife. In terms of violent content, along with skeletons and some slapstick violence, there is a scene in the film when one character is forgotten, turns to dust and blows away. This relatively quiet moment was actually one of the most emotional for me. Young viewers may have questions and need comforting, especially if they have experienced the loss of a loved one.
Why Go?
I will most definitely be seeing Coco again in theaters with my son when he is home for Christmas break. For me, the primary reasons to see Coco are its reminder of the importance of family, its emphasis on following our dreams, and its beautiful depiction of a culture that is all too often maligned and discounted. Seeing Coco has made me not only want to travel to Mexico but also to connect more deeply with Mexican American friends living in my community to learn more about our shared history and to discover more about their cultural pearls.
If you see Coco, I'd love to hear from you about what moved and encouraged you. Enjoy!
For more information: