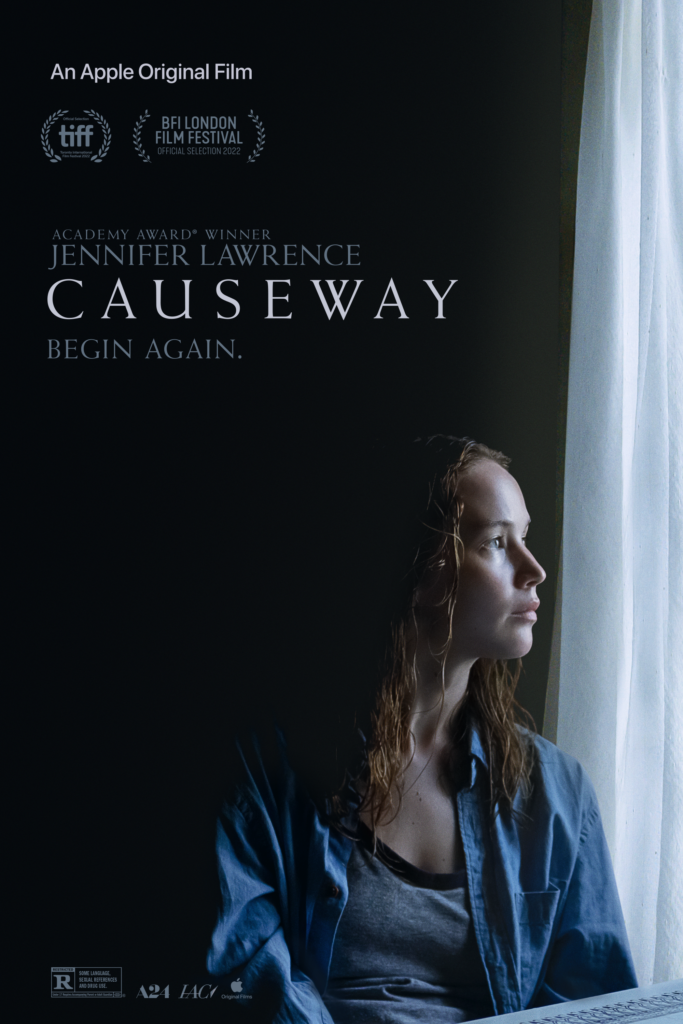 Opening to critical acclaim on Apple TV+, Causeway is a nuanced look at one US soldier's journey toward recovery from a traumatic brain injury and her reintegration into life. Jennifer Lawrence gives a layered performance as Lynsey, an Afghanistan war-era veteran who is determined to recuperate and return to military service.
Synopsis:
Two unlikely strangers find solace in newfound friendship as they navigate their journey from grief to healing. Jennifer Lawrence and Brian Tyree Henry star in Causeway, in theaters and streaming on Apple TV+. Causeway is an intimate portrait of a soldier struggling to adjusting to her life after returning home to New Orleans. Filmed in New Orleans, the A24 film is directed by Lila Neugebauer, and written by Ottessa Moshfegh, Luke Goebel and Elizabeth Sanders. Lawrence produces alongside Justine Ciarrocchi for Excellent Cadaver. In addition to directing, Neugebauer serves as executive producer. Causeaway is produced by IAC Films, IPR.VC, Excellent Cadaver and A24.

Source: Apple TV+
In the early moments of Causeway, we meet Lynsey as she is nursed back to health under the care of tough but matronly Sharon (Jayne Houdyshell). So broken from her brain injury, Lynsey grapples to perform the most basic living tasks. But under Sharon's care and because of her dogged perseverance, Lynsey is soon well enough to drive and return home for the remainder of her recuperation.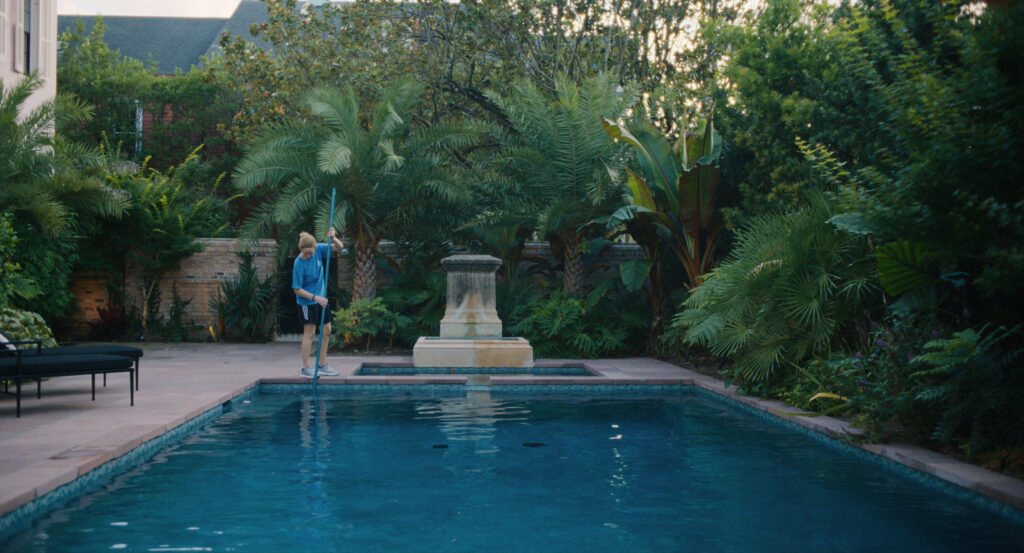 The motherly care Sharon seems to shower upon Lynsey is a first hint at how many pieces of this young soldier's life may already have been broken long before she was injured in service by an IED. When we witness Lynsey's return to her mother Gloria's home in New Orleans, we understand quickly why she is so anxious to escape back into a warzone. Linda Emond gives Gloria's alcoholism-soaked, sleeping-around persona enough charm to help us understand that while Lynsey may be the responsible adult in the room, she comes from a long background of pain that has taken a toll.
Lynsey proves to be a fighter, striving step by step toward independence by seeking a job as a pool cleaner. The breakdown of her ramshackle truck brings her into contact with James (Brian Tyree Henry), a lovable mechanic with his own set of issues. James and Lynsey exhibit both generosity and broken selfishness in their growing friendship. The honesty of what they must each overcome, often on a daily basis, is at the heart of what I loved about this film. Trauma, addiction, grief, and hopelessness are not quickly "fixed". That Causeway director Lila Neugebauer allows us to linger in their aching may turn off some moviegoers. But it's actually what I most loved about this film. As I shared recently with a friend, I love movies that make me feel deeply. Causeway is this kind of movie.
Watch for a particularly touching scene when Linsey visits her incarcerated brother Justin (Russell Harvard) in prison. Both siblings bear longstanding emotional injuries. Both are on a path to recovery. Their innate chemistry, even in this one fleeting scene, gives us a sense that healing is possible.
Take a look at @LisaHendey's review of Jennifer Lawrence's terrific performance in the @A24 drama #Causeway streaming now on @AppleTVPlus @AppleTV
Click To Tweet
As a spiritual seeker who looks for imagery in stories, I was caught up in the many water-related scenes in Causeway. Water is a sign of life, rebirth, and renewal. By making water almost another character in this story, Neugebauer's lighting and cinematic choices signaled hope for me, even in the film's darkest emotional scenes. Where there is water, life follows. In life, hope persists.
Causeway is rated R for some language, sexual references, and drug use. View it streaming now on Apple TV+.