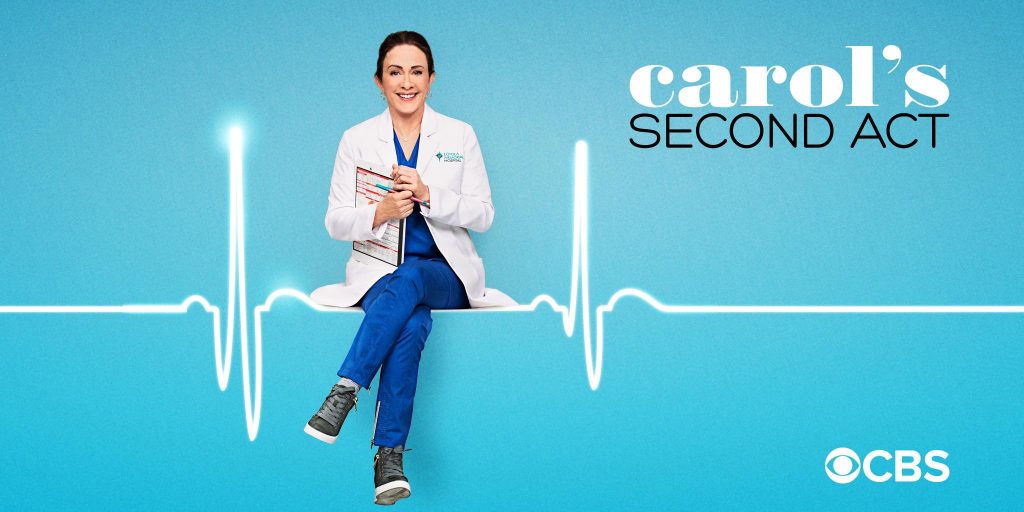 Carol's Second Act harnesses the power of comedic actor Patricia Heaton's talent to tell the story of a "seasoned" but newbie physician whose best future is yet to come. Watching a screener of the show's pilot, I was immediately struck by the positive message the show offers, even amidst the usual "just for fun" laugh lines of a sitcom.
As the 56-year-old wife of an Emergency Medicine physician, I might be both the target audience for this show and also its toughest critic. While I'm obviously not a doctor, Greg and I married at the end of his first year of medical school. So I've been around training hospitals not only for the duration of his training but also for a long career in academic medicine. There's clearly some dramatic liberty taken here, but I had fun watching some of the traits I see in the new doctors we meet in our community.
Check out @CBS Carol's Second Act starting Thursday starring Emmy award-winning @PatriciaHeaton #CarolsSecondAct Heaton's talent combines with a unique perspective for a comedy that promises to be fun and empowering.
Click To Tweet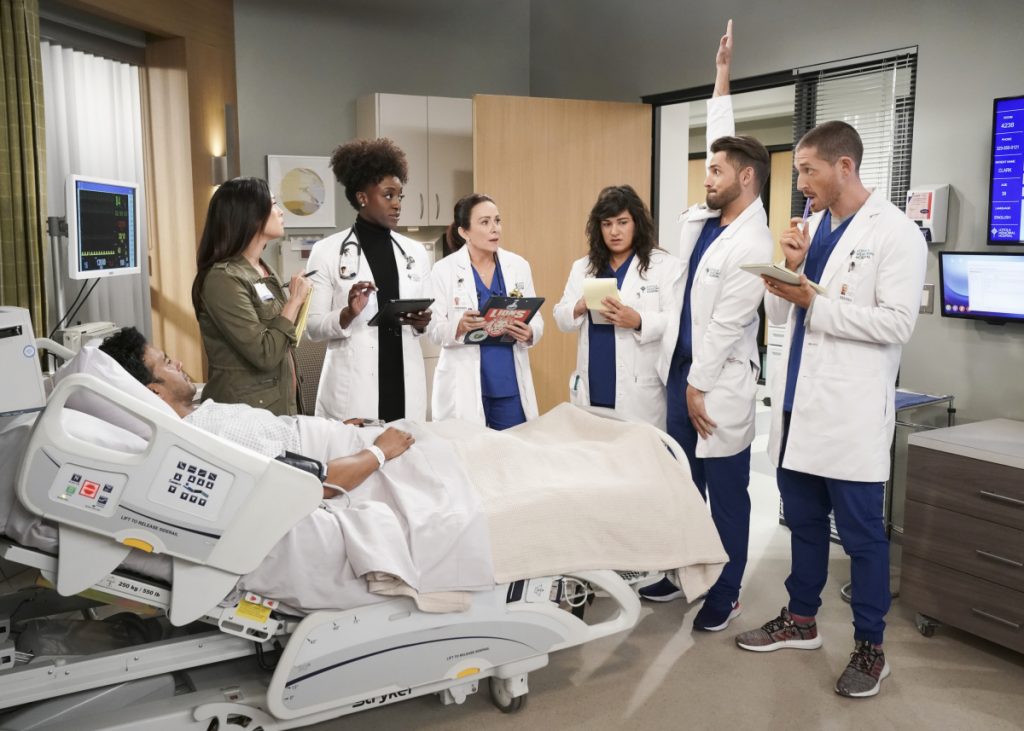 The show's premise is original. While there are plenty of medically themed shows out there, Carol's Second Act is unique in providing a fun-filled but respectful look at an empty-nester looking to make the most of the years ahead of her. Per CBS:
"Emmy Award winner Patricia Heaton stars in new a comedy about a woman who embarks on a unique second act after raising her children, getting divorced and retiring from teaching: pursuing her dream of becoming a doctor. At age 50, Carol is a medical intern and must sink or swim with peers who are half her age. It's her enthusiasm, perspective and yes, even her age, that may be exactly what will make her second act a great success."
The pilot episode is filled with plenty of laughs and offers us an overview of not only Carol and her residency colleagues, but also her tougher than nails boss Dr. Maya Jacobs (Ito Aghayere) and her young adult daughter Jenny (Ashley Tisdale). We get an inside the unit peek at young doctors doing their best to dive headlong into one of life's toughest vocations. And while there are a few obvious pokes at Carol's age, we immediately recognize that Heaton's Dr. Kenney will not serve as the butt of jokes but rather as an example of the power of wisdom and life experience.
My husband and I are blessed to meet and learn alongside the countless medical residents who apply to and are selected by his hospital's residency program each year. While their individual stories and interests vary, a commonality is their intelligence and compassion for those they feel called to serve. I'm excited about seeing how Heaton's Dr. Kenney will walk the same journey we see these young men and women take on over the course of their four years with us, but from the vantage point of a woman who is not only book smart but street smart as well.
Patricia Heaton is a wise, mature actor at the top of her game. It will be interesting to see how the depth and talent she brings to her role as Dr. Carol Kenney will impact this story being told in Carol's Second Act. Be sure to check out a terrific two-part interview with Heaton conducted by my colleague Kate O'Hare. And if you love a great sitcom like me, go ahead and set your DVR for Thursdays at 9:30/8:30c on CBS.