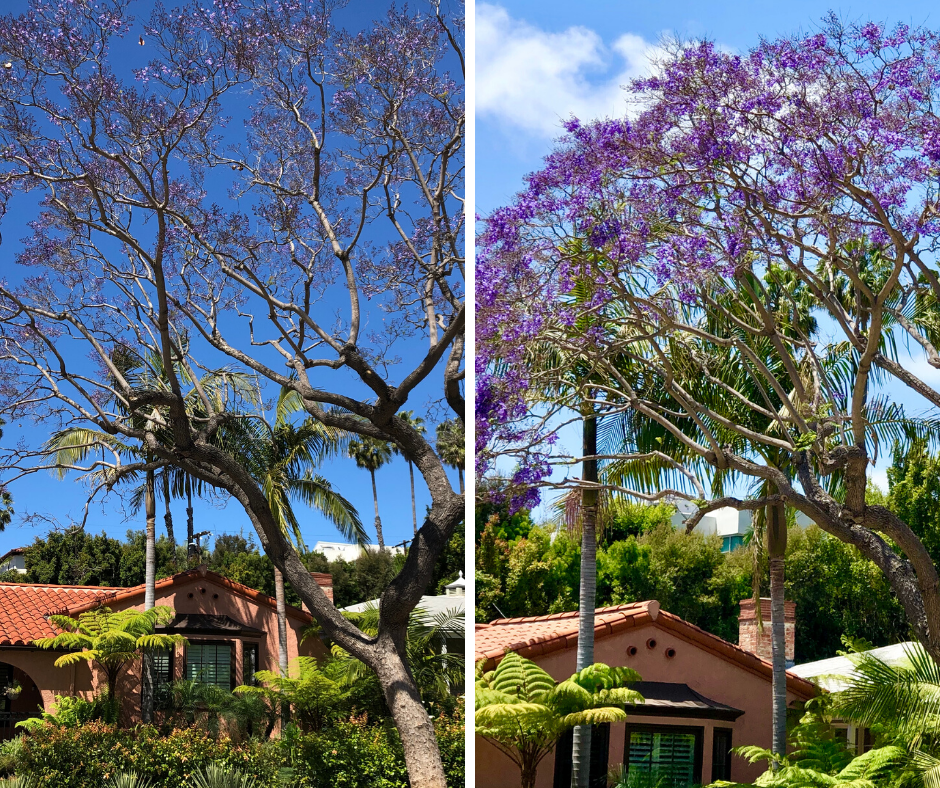 "Faith is like a bright ray of sunlight. It enables us to see God in all things as well as all things in God." St. Francis de Sales
When I stand at the desk adjacent to my "ball chair" in my office, my view overlooks our front yard and the beautiful jacaranda tree planted in our median. The Los Angeles jacarandas are legendary. When Greg and I moved into our home in May 2017, the tree in our yard was in full blossom. Purple rained down on us for weeks, sticky but sweet. Then something bad happened to our tree and it began to show signs of sickness. Last year, we actually called the city out to take the tree down. We were convinced she'd met her demise. The municipal tree surgeon, who likely didn't relish the idea of an afternoon spent chopping, pointed at one small cluster of leaves and told us that our tree was still alive and simply needed more water. We were unconvinced. But we decide to give the old girl at least a bit more time and love.
An update on this week's work and upcoming fun from @LisaHendey and looking for signs of hope.
Click To Tweet
We remained unconvinced for the past several months, as the tree barely grew leaves and continued to look sickly. But last week, even amidst the quiet of the pandemic, something wonderful started to happen: small clusters of purple began to show themselves amidst those brown, brown branches. Today, as I was walking, I looked up and marveled at the color. It's still not back to our "purple reign" of 2017, but it's a major improvement over last year. I'll take it.
Looking up at the tree, I thanked God for her beauty and paused to admire a few hummingbirds who were happily feasting in her boughs. Hope exists, even amidst so much pain and sorrow. We have to force ourselves of that and remember to look for those small, often unseen signs. Here in Los Angeles, our safety orders continue to urge us to shelter in place. I look back on the past few months as a time of stress, anxiety, and dormancy. But my jacaranda reminded me today that even though it may be imperceptible, God has been working on me. Who knows what currently imperceptible signs of hope might flower as a result of work being done inside me during this time of pandemic?
Here are some of my personal highlights from the past week:
A question for you: What signs of hope have encouraged you this week?