Today, I continue my ongoing series of conversations with published authors as I'm joined by Joan Kelly, the author of the novel A Thread of Evidence: Mibs Monahan Mysteries. One of my goals for 2023 is to do more elective reading. As I share with students when I speak on the joys of being an author, one key component to being an effective storyteller is being a voracious reader. Joan's novel is the epitome of the "cozy mystery" genre, a feel-good page-turner with engaging characters and an engrossing plot, but also a book that doesn't make you feel afraid or offended in any way. Today, I'm happy to share a recent chat I had with Joan about writing, Mibs and what "cozy" really means. Enjoy! Lisa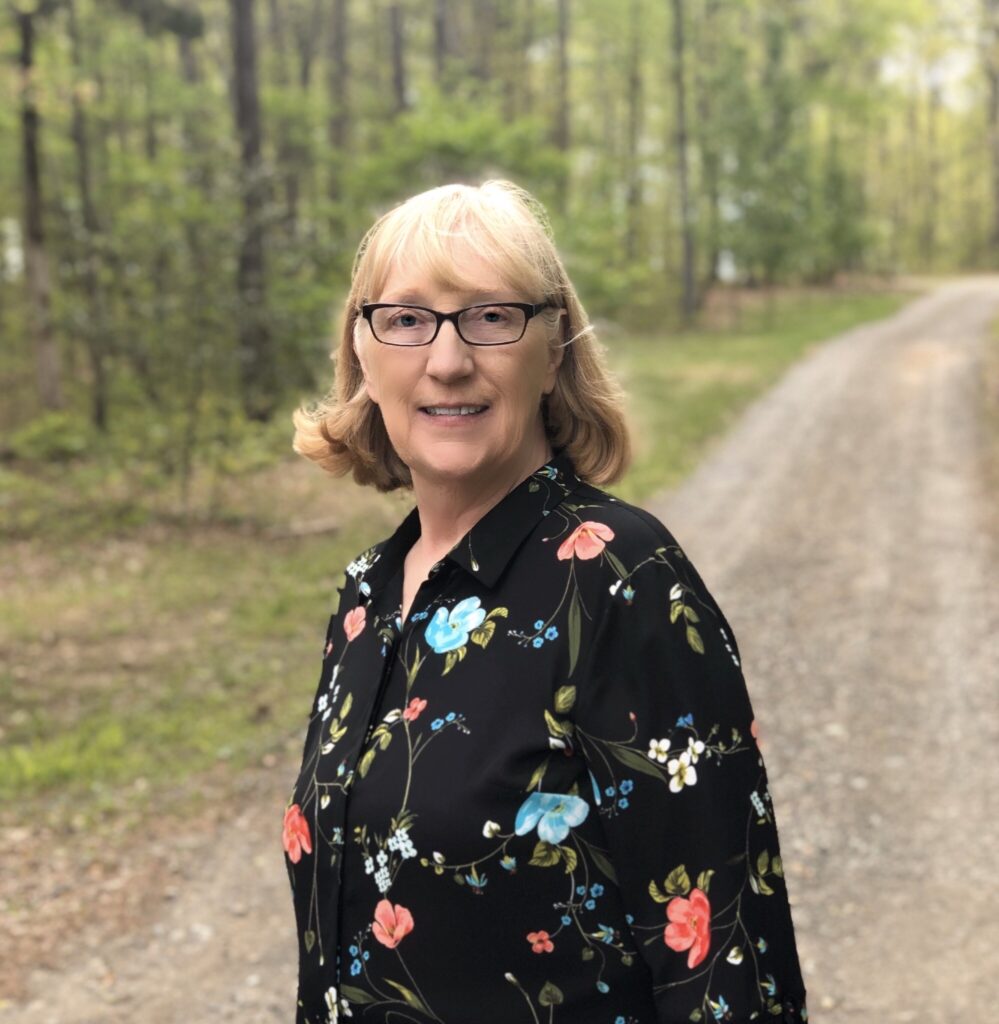 Joan, congratulations on the publication of A Thread of Evidence: Mibs Monahan Mysteries! Please briefly introduce yourself to our readers. 
Hello,  I'm Joan Kelly; mother, grandmother, widow, senior citizen, Catholic, and writer.  I love stories, especially written stories.  I like to nibble on poetry and taste history and non-fiction.  But I love to devour fiction, especially mysteries.  When I'm not reading, I'm creating and writing stories. 
Oh, I do other things too – especially with and for my grandkids. I also like to quilt, do puzzles, enjoy music and movies, and take walks. But a good book tops my list of entertainment.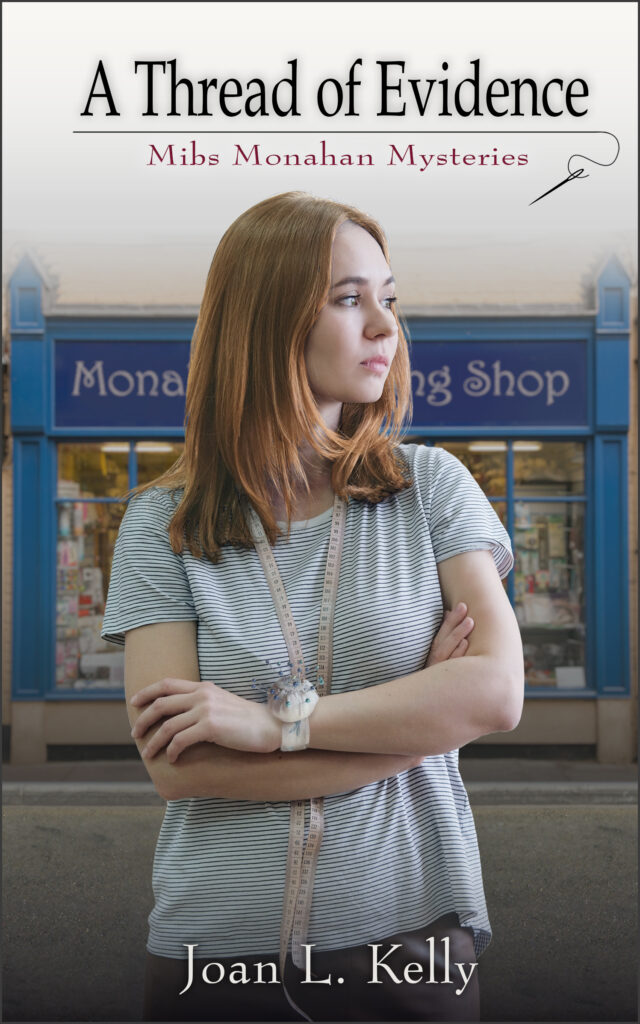 The book is a true page-turner! Please give us a brief overview of the story. 
Twenty-two years after Mibs Monahan was adopted by her great-aunt Bernie, it became apparent that the woman who had raised her was suffering the frailties of old age. Mibs did not hesitate to set aside her dream of becoming a clothing designer to take care of her aunt.
Mibs had not realized that opening a sewing shop would also open the door to experiencing the loss of two friends, Jennifer Morris and her sister, Jasmine Hornsby. At first, the death of Jennifer appeared to be accidental poisoning. A short time later, the death of Jasmine was declared a suicide. When authorities claimed that grief over the loss of her sister drove Jasmine to take her own life, Mibs confronted the staunch, self-assured Detective Jace Trueblood and told him that was not possible. Even when Mibs realized that the detective's alluring blue eyes and disarming smile were changing her first impression of annoyance to undeniable attraction, she still insisted that following the thread of evidence would lead to the hidden truth.
Balancing the challenges of opening and running a new business and contemplating the tragic deaths of two sisters has Mibs wondering what tomorrow will bring. Being brought up on love, kindness, and sacrifice gave Mibs Monahan a kind heart, but it also gave her determination and a desire for justice.
I know from my own fiction writing that characters and plot lines are often drawn from our own life experiences. Where did you get the idea for our hero Mibs and this particular story?
When I decided to write a cozy mystery series, I realized that the amateur sleuth I chose had to have a job that I was knowledgeable about and understood.  Having had many years of experience in sewing, embroidery, and quilting, I knew that a seamstress was a perfect character.  I also wanted exciting and challenging characters who kept the readers intrigued and whose daily lives reflected their moral values.  At the same time, I wanted to portray real people and a believable mystery.
I was delighted to hear that the book is a part of a planned series! When you write with a series in mind, do you set a limit on the number of books you'll pen with a particular character, or is this an open-ended adventure?
I did not set a limit on the number of books.  I want to see how the response is to the first few before I make that decision.  At this time, I have finished three books, so it will be at least a trilogy. 
What are some of the greatest joys and challenges of writing "cozy" fiction? And what does that phrase really mean in today's literary environment?
Cozy mysteries usually have an amateur sleuth as the main character (often a woman).  The amateur detective has a job that brings them into contact with the residence of their community, normally a small-town setting.  There is typically a connection with the local police force — often a relative or love interest.  Cozy mysteries employ only the mildest of profanity and avoid explicit sexual activity. 
One of the challenges of writing 'cozy' fiction is not falling into the trap of following current cultural writing trends, which glorify the immoral behaviors of characters as being 'normal' and acceptable. It is a joy to develop characters' personalities as the story progresses, making them people the reader can relate to and enjoy getting to know.
How can readers best support authors who write independent fiction?
Readers can support authors by word of mouth and social media.  Doing online interviews like this one or adding the author's information on their web page or blog is a real plus.  (If any of my fellow Catholic authors would like me to add their link to my webpage, please let me know.  I'd be delighted to do so.)
What's next for you, and where can readers connect?
What's next?  Well, if Mibs Monahan Mysteries gains a following, I may continue the series for a time.  However, I have a few 'standalone' mystery characters waiting in the wings to make their appearance in future stories. My webpage is https://joanlkellystories.com, and my email is joan.louise.kelly202@gamil.com. 
Find Joan online: Website | Barnes & Noble | Amazon