Note: This blog post contains personal, medical information that may be upsetting for some readers. As always, please immediately consult your physician for any concerns about your health. LMH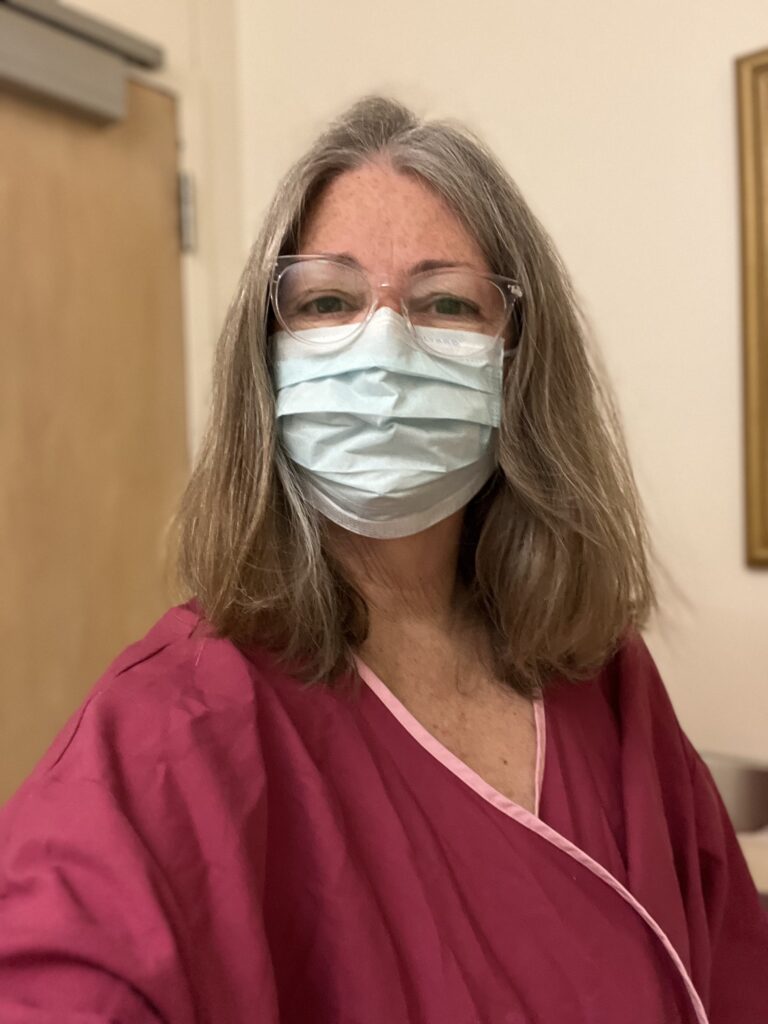 Back in the day, when news happened in my life I instinctively turned to a screen to share it. First blogging and then social media became my ways of processing the things that happened to me. I believe this was largely because of the immediate rush of love and support that often accompanied these posts. I could share something that was challenging me and feel surrounded by a liferaft of well wishes.
Somewhere in the last few years, that changed. I can't pinpoint exactly when or why it happened. But these days, when something happens in my "real world", I'm far more likely to linger with it privately before sharing it publicly. I don't begrudge the many awesome communicators living their lives in the company of friends on places like Instagram. They bless many with their transparency and accompaniment. But it's all felt overwhelming to me of late. I've turned instead back to private journaling, long conversations with my husband, and texting or phone calls with dear friends to work out my inner monologue.
For the last few months, I've been privately engaged in the start of a journey that I've decided to share publicly. On Ash Wednesday, I was diagnosed with breast cancer (invasive lobular carcinoma) after a few weeks of medical appointments and testing. I'll skip straight to the hopeful part of this story and share that as someone who is otherwise healthy, I have an excellent prognosis for a full recovery. Thank goodness for the research and great strides that have been made in treating a disease that still takes too many lives. According to the CDC:
Each year in the United States, about 264,000 cases of breast cancer are diagnosed in women and about 2,400 in men. About 42,000 women and 500 men in the U.S. die each year from breast cancer. Black women have a higher rate of death from breast cancer than White women.

Source: Centers for Disease Control
Part of the reason I feel compelled to share this story is that I know too many women (myself included) who too often place healthcare low on our lists of priorities. We think, "I'll go get that checked out after XYZ work commitment" or "I'll make my next doctor's appointment after I lose those five pounds I picked up at Christmas." Oh, the games we play with ourselves…
Longtime friends will know that in 2008 I was diagnosed with and successfully treated for Ductal Carcinoma in Situ, a different, less complicated form of early-stage breast cancer. Back then, I had surgery, six weeks of daily radiation, and a four-year course of Tamoxifen. My first book, The Handbook for Catholic Moms, was largely written during that time. Our eldest had started high school and the youngest was an eighth grader. There was never a time after our earliest appointments that I saw that diagnosis as anything frightening. It was more like a project I needed to complete, something to check off of my to-do list.
Because I went through that though, I do tend to pay attention to my body. Along with having regular mammograms and doing self-examinations, I have watched the contours of my changing, maturing body carefully. I do this with a sense of marvel for the broad hips that carried two boys and the poochy tummy that's the perfect shelf to hold a grandbaby. I've traced my fingers over the small scar where a lumpectomy was performed and tiny radiation "target" tattoos on my chest and abdomen that look like five small, black freckles.
So in January, when I looked in the mirror and noticed that my breasts looked different to me, I initially didn't think much of the change. My right breast, the side that had been treated, looked smaller. I know that this can happen with aging. I have two distinctly sized feet (one half a size larger), so maybe this was just normal aging. A few days later, I noticed that the nipple on that breast was beginning to invert. I also noticed that the skin surrounding the nipple had taken on an odd texture that resembled the stretch marks I'd had during my second pregnancy. Something didn't feel right.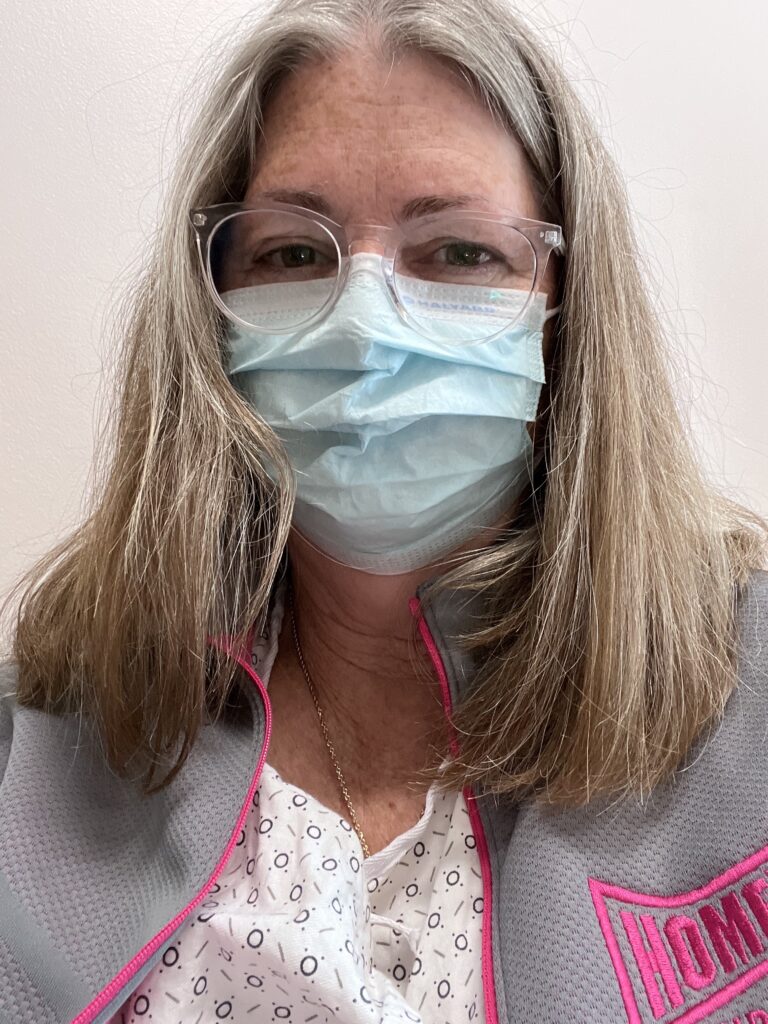 Next, I did what I know we are really not supposed to do. Instead of calling my doctor, I went to Google and began plugging in my symptoms. I hesitated to even call them "symptoms". I felt perfectly fine. My boob just looked weird. The search results were sufficiently confusing yet alarming enough for me to schedule an appointment with my primary care physician. I'm so glad that I did. My normal mammogram wouldn't have taken place until June. Things might have turned out differently if I didn't trust that little voice in my head that said, "Do something."
The last six weeks have been a flurry of appointments. An MRI confirmed areas of "enhancement" and triggered a biopsy procedure. That biopsy (I'll spare you the details – it was hard!) provided the initial diagnosis and pointed, blessedly, to unlikely lymph node involvement. I've since seen the breast surgeon and a plastic surgeon to discuss options for the recommended mastectomy and potential reconstruction. We will see the oncologist on March 20 to understand the treatment plan, which could involve chemotherapy and endocrine treatments. I will likely have surgery in mid-April.
One happy bit of news in all of this is that the doctors did approve a writing trip that I have planned for next week to the Dominican Republic. I'll be sharing about that at Catholic Mom. But I spent last week canceling all of my upcoming speaking engagements. That was the hardest part of this so far. I love what I do. But I don't want to leave event organizers hanging if I'm not well enough to serve effectively.
Proactively clearing my calendar of my favorite work led to a few moments of despair. "Does this mean I'm retired?" I wondered. I let that pity party last about a day before reminding myself that I am a woman of strong faith. I believe God has a perfect plan for my life and work. And I've lived long enough to know that most of the awesome things that I've experienced to date came as beautiful, unanticipated surprises. Part of fully engaging in my treatment of this diagnosis will be focusing on my spiritual and mental health. Limiting professional commitments enables me the time and energy to do that.
At many points in the last few weeks, I have counted my blessings. We have access to top-notch healthcare and my income is secondary. Far too many women who face similar health challenges have limited insurance coverage, must work to feed their families, or have no one around them to help with their care. Me complaining about not being able to work feels like a petulant toddler whose been told she can't have her cookie. I'm done complaining. I will use that energy instead to heal well and then to understand how I can be of help to others.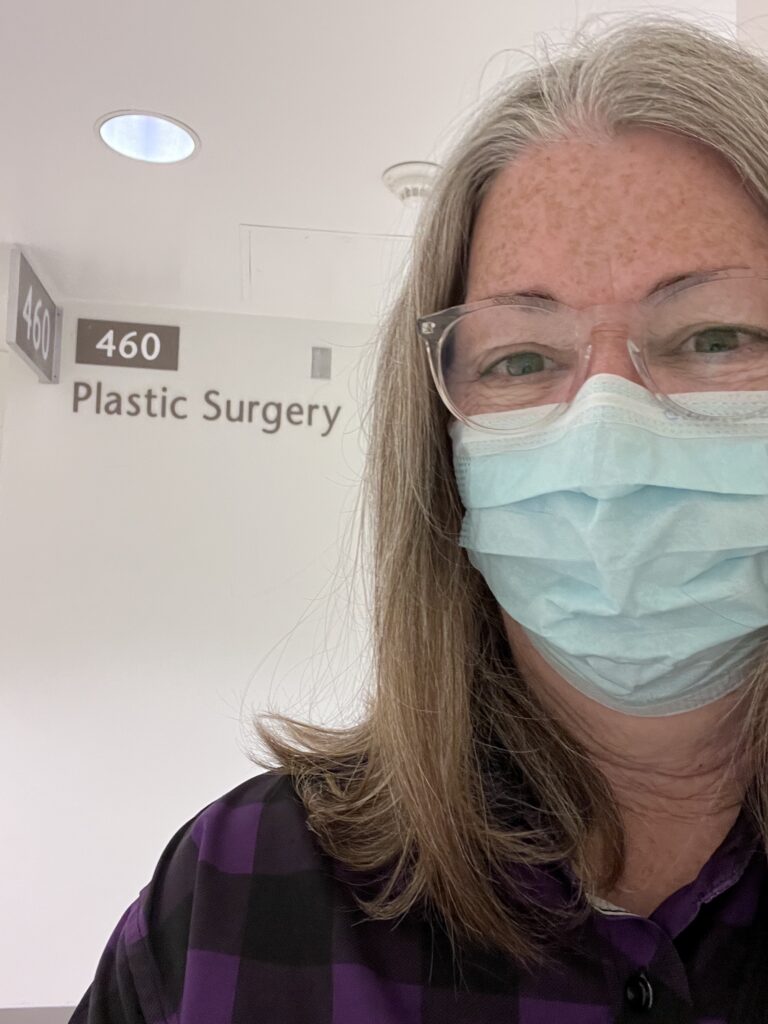 I've decided to blog about this journey here as I can. I'm not doing this for any reasons other than that writing is part of my healing process and that I'm hoping someone might be helped by what I will share. For example, this week I was blessed by a number of women who openly wrote on social media or message boards about reconstruction. Hearing their thoughts and seeing the images they bravely shared has helped me near a big decision. Let me say here that whatever we decide about reconstruction is a personal decision. There is not one "right" answer. And it's not a decision that I'm making lightly.
I don't want to become the "breast cancer blogger". As I can, I'll continue to share here about the things I've come to love… books, movies, travel, and nature. In my Senior Scholar program at UCLA, one of my fellow students warned me, "Don't become the disease." If I tend to overshare, I hope you'll bear with me or temporarily tune out.
One great gift of entering into this is the ability to still myself from the normal pace I keep and to be home more with my amazing husband and best friend. I will know more after I return from this upcoming trip and will share after our appointment on the 20th. Until then, please join me in praying for and sending hope to the many families, some of yours among them, who are facing medical, financial, or personal challenges. I'm going to open the comments here and will answer questions as I can.
Thank you, in advance, for walking this journey with me.