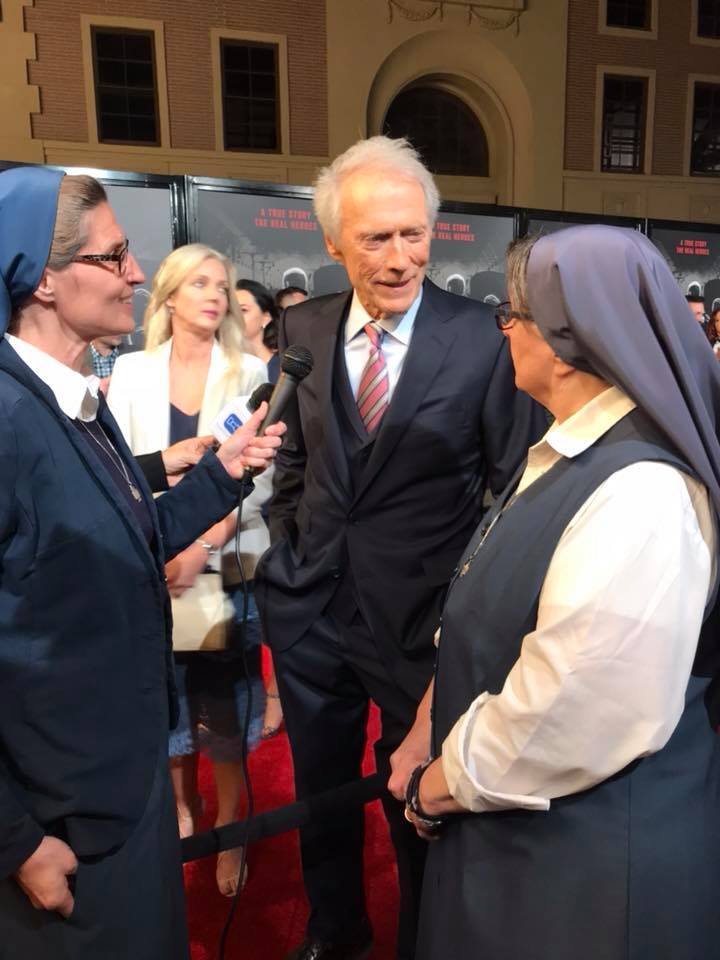 The first time I met Sr. Nancy Usselmann, she was dressed up as Lucy from "I Love Lucy" and enthusiastically leading party games at a television-themed Halloween party where the guests were encouraged to dress up as their favorite TV characters. That might sound funny to someone who has never encountered the Daughters of Saint Paul. But if you're lucky enough to know the "media nuns", you shouldn't be surprised that when I rolled in all dolled up in my Survivor costume and met this spunky but brilliant nun, I immediately felt like she was a kindred spirit.
Since then, my friendship with Sister Nancy has largely played out at movie screenings and junkets around Southern California. We are often invited to cover the same films and I always look forward to hearing her perspective, because she sees the world through such a beautiful prism of faith. I was delighted by the release of her book A Sacred Look: Becoming Cultural Mystics: Theology of Popular Culture. I've read it twice, voraciously but slowly, like a student studying a textbook. Sister Nancy is a master professor at what she teaches. I'm delighted today to share our recent conversation about this book, her work, and a beautiful holiday tradition. Enjoy!
Interview with @SrNancy and @LisaHendey invites us to take a #SacredLook at popular culture to encounter the divine in the world around us. #MediaNuns
Click To Tweet
Please share a bit of your personal "story". What prompted your vocation and your interest in media literacy?
I have always loved movies, music, and books even before becoming a Pauline Sister, otherwise known as the #Medianuns. Meeting the Daughters of St Paul, for whom this is our field for ministry, prompted me to consider religious life. I mean, movies, music, and books, and Jesus was a perfect fit! Besides being a field for ministry, I have often wondered how to bring the Gospel into such a secular culture. It really begins with finding those elements of commonality-the deepest yearnings and desires that reside in all human beings. And popular culture speaks to these yearnings through its art. It is that point of contact for the message of Christ to hit home, so to speak.
In my studies and presentations on media literacy from a faith formation perspective, I've always seen the need to find that underlying theological connection between the two disciplines. And I found it in a type of mysticism that reflects on the popular culture discovering God's grace at work and pinpoints the areas for dialogue.
Readers are in for a treat with A Sacred Look: Becoming Cultural Mystics: Theology of Popular Culture! What prompted you to write this book at this time in your life?
This book is the fruit of reflection and prayer for many years working in a media ministry. However, it really started to formulate during my graduate studies in theology at Fuller Theological Seminary where my emphasis was on Theology and the Arts. Every paper I wrote had an element of popular cultural art and media references, so my thesis was a compilation of these reflections. Then I reformulated it for a book. And voilà! Here it is!
Can anyone be a cultural mystic, or is this reserved for those who work in media?
Mysticism begins with a deep spirituality and relationship with God that transforms us. In order to be a cultural mystic, one must also be attuned with the culture and its artifacts-film, television, music, social media, etc, in order to hear the, "cries of humanity" present there. It's about taking a sacred look at those cries and presenting Jesus Christ as the fulfiller of all those hungers that reside in every human being. It requires attention to symbols in the cultural artifacts and the elements of grace that are present there in order to reflect deeply on the culture's yearnings and so bring those to our prayer and intimacy with God. Everyone is called to by a mystic, and anyone can be a cultural mystic since we live and breathe within a popular media culture.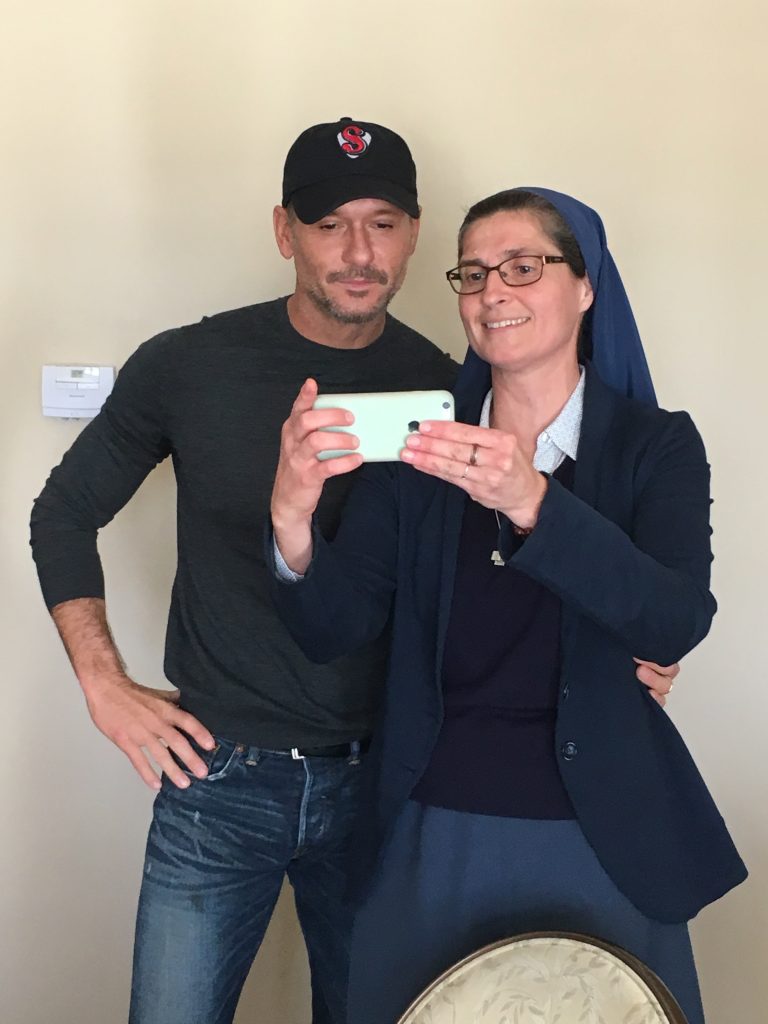 Folks might be surprised to find a Catholic nun encouraging us to take a "sacred look" at things as worldly as popular music and movies. How is it possible and why is it critical to find and share the divine in the everyday stuff of life?
We all live within a digital media world, whether we like it or not. It is not technology that is the "problem" with society, but it is all about how we use it. My view is that deep within the culture's stories profound human hungers and longings are articulated and can be that moment of grace for someone to come to a greater understanding of life here and now and the hereafter. Through a sacramental perspective we can see and experience God's grace at work in what is authentically human, since Jesus shows us what it means to be truly human. When we discover our deepest selves, we are most human, and therefore most Christ-like.
This moves slightly away from the book, and into the field of media evangelism: you are very much a Catholic presence in the worldly film industry in Hollywood. What are some of the hidden joys and struggles that come with being so very faithful to your religious calling when interacting with celebrities and creatives?
I am just who I am whether I meet a homeless person on the street or a Hollywood celebrity. We are all human beings with the same existential desires for love, connection, and acceptance. Every human being just wants to be appreciated for who they are. I think that because I am joyful in who I am it gives people permission to be their authentic selves with me. It's quite amazing what a Sister in a habit draws out of people! Sometimes it's avoidance and other times it's a huge smile. Creative people are artists and being a creative person myself I can feel deeply the urge to communicate the truth, beauty, and goodness of life, as so many artists struggle to do as well.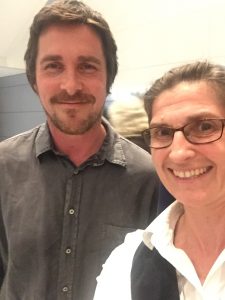 Is there any hope for Hollywood?! What trends in filmmaking do you see that inspire you that cultural mysticism is not only alive, but thriving?
Cultural mysticism is for anyone to look deeply at the secular media culture to discern its messages, but especially to find what it really is trying to speak about regarding the truths of humanity. There are many amazing cultural artifacts that do that. I am interested in the trend of young women characters in films and television who become pregnant wanting to keep their babies. There are several films out and coming out about the falsehoods perpetrated by the abortion industry and the horrors that come from this accepted practice. The culture is looking deeper at the purpose and meaning of human life itself, which is a good thing!
Again off topic, but tell us a bit about the upcoming Christmas concert series, please!
The Christmas concerts are our way of sharing our love for the Lord and the joy we experience as Religious Sisters. I have been part of the tour for 23 years and have met so many people for whom these concerts give a burst of joy, solace, comfort, blessing, and hope! There are so many stories to tell, but mostly people leave the experience with smiles on their faces and a reason to praise God. Jesus is in our midst and what better message than that to uplift us and give us a reason to be happy! The Glorious Night Christmas concert has been an annual sell-out event for over 20 years and it has recently expanded to new cities and venues. The 2018 concert tour schedule includes concert extravaganzas in New York, Boston, Saint Louis, Cleveland, New Orleans, Lafayette, and Los Angeles. Tour dates and locations are at: Pauline.org/concerts.
It is an event for the whole family and can become a new Christmas tradition!
Are there any additional thoughts that you would like to share with our readers?
My hope for people who read my book or come to our Christmas concert is that they fall in love with God and his work in the world. I hope they become mystics who see with the eyes of faith the longings of humanity for that "something more," that desire ultimately for God. It is a passion of mine to be that bridge between faith and our media culture. I pray that this book makes that connection for those who read it.
For More Information: