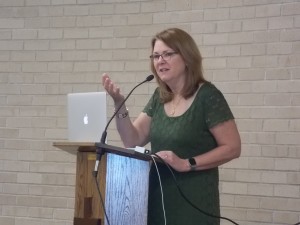 I'm happy to share the good news about a few upcoming weekend speaking engagements based upon my book The Grace of Yes: Eight Virtues for Generous Living.
On Saturday, April 16 I am blessed to be one of the team of speakers at the Oklahoma Catholic Women's Conference. Joining me are Fr. Andrew Apostoli and Marie Bellet. Register online or learn more here.
On Saturday April 23, I will be leading a full day "Grace of Yes" retreat in the Catholic Diocese of Ft. Wayne South Bend, Indiana. The cost for this full day which includes lunch is only $20. Learn more at BeItDone.org.
On Saturday, April 30, I'll be celebrating Mother's Day just a bit early with my new friends at St. Irenaeus Catholic Church in Cypress, California. Request tickets for this lovely Mass and brunch event featuring a Grace of Yes talk here.
Find all of my upcoming speaking and media engagements here.