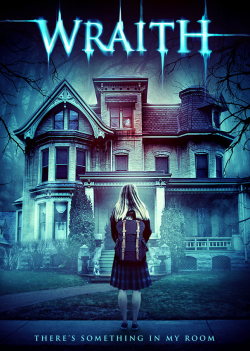 Launching across a variety of digital platforms this week, Wraith is not your typical horror movie. I'm not normally a fan of this genre, but I made an exception with Wraith because the film deals so explicitly with the issue of abortion and features an exorcism by a Catholic priest.
Unfolding in a hundred-year-old home that is filled with memories, the action of Wraith relates to a modern family dealing with "modern" problems. Mom and Dad, Katie and Dennis Lukens, come home from a late night out on the town. Their eighth-grade daughter Lucy, home alone, not only hears them enter the house in a tipsy fashion but also hears some pretty affectionate dialogue unfold and quickly plugs in her smartphone headphones to drown out the "gross" sounds. Witnessing this opening scene let me know that this would be a different type of film, as nothing was overtly shown between the parents aside from some playful kissing.
I don't want to spoil Wraith for those of you who will view it, but I'll hint that the evil spirit which comes to overtake the Lukens' home does so because an unborn life is at stake. Katie Lukens (played by Ali Hillis) finds herself unexpectedly pregnant after the aforementioned post-party celebration. A modern, non-religious wife and mom whose husband Dennis (Jackson Hurst) is out of work, Katie mulls her "choice" early on and even discusses this with her young daughter Lucy (Catherine Frances).
A new review of @Wraiththemovie by @LisaHendey looks at the film's #prolife message #wraiththemovie
Click To Tweet
Lucy's character tore at my heart throughout Wraith. A loved and well-cared for only child, she experiences an "angst" that seems to move beyond simple adolescence and into despair. Her eye-rolling and parental backtalk is the typical fodder of early teens, but there is something dark about her character that blessedly finds resolution by the end of the movie. There is also a moment in the film where Lucy nearly falls prey to sexual abuse. As a mom, I couldn't help asking myself at multiple points in the movie why her loving parents were placing her into particular situations.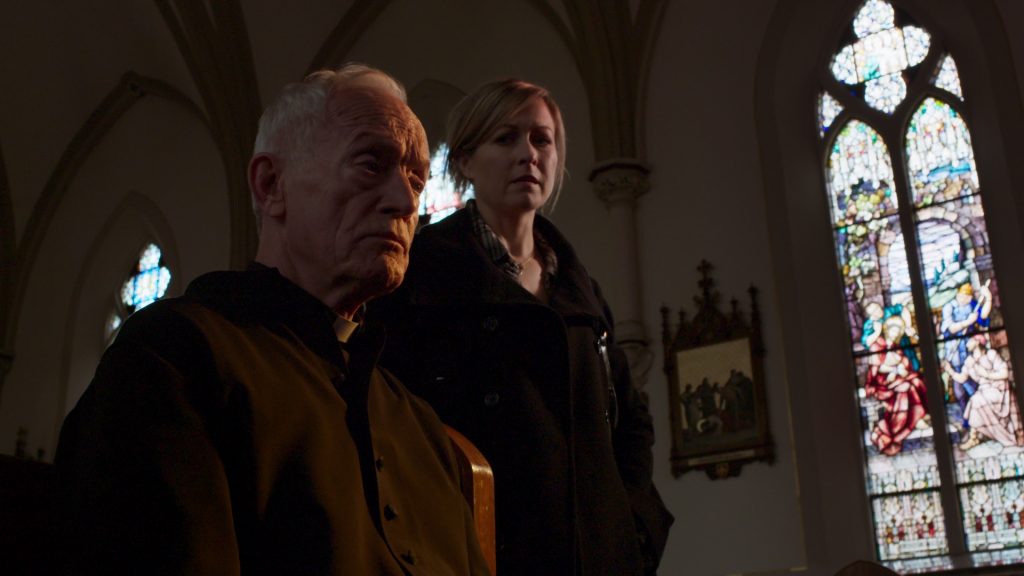 When the spirit filling the Lukens' home grows increasingly malevolent, Katie follows the recommendation of a librarian (Mary Squire) and calls on Father Ehrlich (Lance Henriksen), an elderly priest who isn't afraid to enter into the spiritual battle that's at play in the old house. Father Ehrlich seems to understand very quickly what is at stake. He doesn't pressure the Lukens family into any kind of spiritual decisions. He simply deals with their demons and opens a door to the light for them.
Synopsis: After living in an old mansion for almost 10 years a family suddenly discovers a ghost-like presence trying to communicate with them. The spirit wants to become part of the family. Will they let it?
Let me spell out that this film is not for children. Wraith earns its PG-13 rating for  "thematic elements and some violence". There are a few great "jump scare" moments for those who enjoy those in scary movies. In an unusual move for films of this genre, there is no gore or nudity and only a hint at sexual relations. It's a film that could actually be watched with older teens. And that's a good thing because the topic here–the choice FOR life–bears underscoring. The film could be a truly effective tool for opening this conversation with older high school and college students who are not overly sensitive.
What it lacks in high-budget production values, Wraith makes up for in heart.
Learn more about Wraith and take advantage of purchase and rental links  at http://www.wraiththemovie.com/