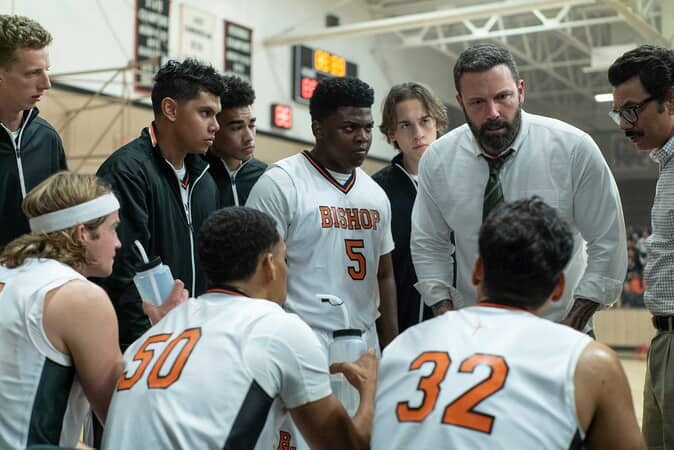 Synopsis:
Jack Cunningham was a high school basketball phenom who walked away from the game, forfeiting his future. Years later, when he reluctantly accepts a coaching job at his alma mater, he may get one last shot at redemption.
While it may appear to be yet another sports-themed film on its surface, The Way Back largely centers around fathers and sons, love and loss, and the potential each of us has to rise again from the ashes of our own failures.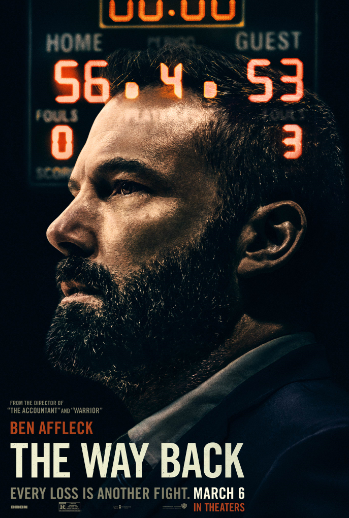 On the surface, Jack Cunningham (Ben Affleck) is a washed-up high school basketball star whose life has become an endless cycle of construction labor days and bar-boozing nights. But Jack's drinking doesn't just happen at night with his buddies as he relives his glory days. Jack also drinks in the shower and on the car while driving to work. Jack pours hard alcohol into his coffee thermos in the morning and has no problem working his way through a case of beer in a single night. Jack's drinking problem is obvious, but the reasons for his slide into alcoholism take a while to reveal themselves.
But what's also immediately obvious from the opening scenes of the film is that Jack is surrounded by loved ones who want to help him. He may be tardy to arrive at his sister Beth's (Michaela Watkins) Thanksgiving feast, but Jack shows a glimmer of the man he perhaps once was when we watch him lovingly tuck his nephew into bed. Beth is worried about Jack, and so is Angela (Janina Gavankar), the longsuffering wife from whom he's now separated.
A spark of hope introduces itself into Jack's life when the head of his alma mater reaches out to him with an unlikely proposition. He's needed immediately to step in and coach their now-floundering basketball team. Jack initially declines, but eventually steps into the gym and the team's lives. The young men on the team lack skill and leadership as much as Jack lacks any sense of what he should be doing with them.
Check out @LisaHendey's review of @BenAffleck @WarnerBros film @TheWayBackMovie opening in theaters March 6. #TheWayBack
Click To Tweet
Coach Jack curses prolifically, even when reminded by the team's chaplain Fr. Whelan (Jeremy Radin) that the school's code of conduct restricts such language. He kicks one player off the team but eventually shows that student mercy when the young man comes to him and humbly reaches out for a second chance.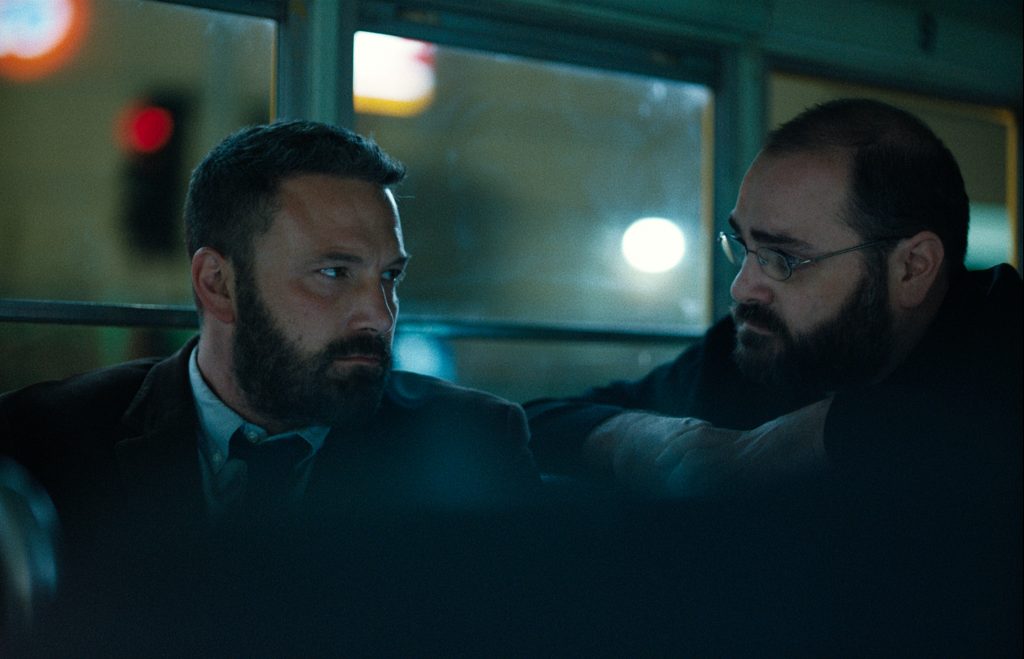 What follows next in The Way Back is the inspirational trajectory of both Jack and his team from losers to seeming winners. Along the way, Jack begins to believe that he can overcome his challenges. We see the players themselves morph and grow into their individual and collective destinies.
But every good story has twists and turns. Soon, we learn the devastating truth that has fractured Angela and Jack's marriage and their lives. That pain is too great for Jack, who ultimately fails his team and must reach out for the help he needs to face his demons and find true healing.
The Way Back is at its strongest when we focus on the relationships at its core. Jack's devastating father-wound with his own dad is torn wide open when he must confront the loss of his own precious son. We see Jack in a sense become a father to the boys he coaches, encouraging them to be their best, but then nearly tearing apart what he has helped them to build. The tension present in the team's path to victory is mirrored in Jack's own desperate reach for wholeness.
While not for younger viewers due to its R-rating (for language throughout including some sexual references), The Way Back may provide some parents of teens an opportunity to discuss important topics such as relationships, substance abuse, and future plans and dreams. Viewers should approach viewing this film forewarned about the coarse language used by Affleck's character and his excessive drinking. But the ultimate messages of mercy and healing that lie at the heart of The Way Back offer each of us a potent reminder that we are all offered our own "way back" through the unconditional love of God.
The Way Back is a powerful look at man's descent into brokenness and the potential to rise again from the depths. Affleck offers a performance that shows the full range of emotion behind someone who has suffered debilitating loss, has known hopefulness only to lose it again and is finally offered a glimpse at recovery.
Images courtesy of Warner Bros, used with permission