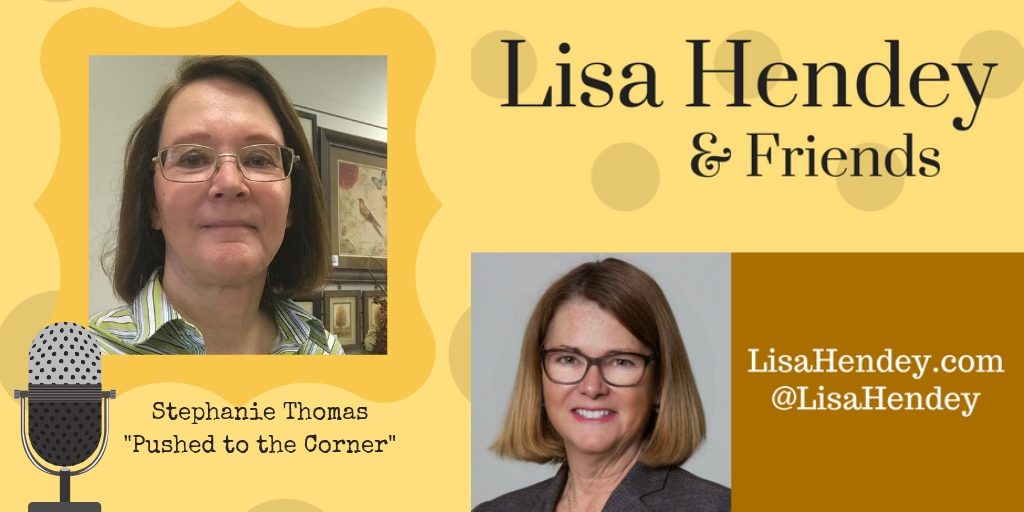 On this week's show, we have an important conversation with author and photographer Stephanie Thomas, who answered the call she felt to reach out to women begging on the corners of her home community. Stephanie shares resources and suggestions for being of support to the homeless and those in need.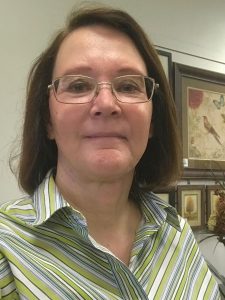 Stephanie Thomas
Stephanie Thomas is a writer and photographer. She felt called to reach out to women who were begging on the street corners of her town in 2010. She is writing a book about her experience and she is the editor of, The Greensboro Voice, a street paper addressing issues of homelessness and poverty. She also leads a ministry at her church of women who go out onto the streets to reach out and minister to the women who are begging there.
Stephanie lives in Greensboro, NC, with her husband Steve and together they have two grown sons.
Pushed to the Corner
Shared by Stephanie Thomas
You leave your house and head out to accomplish the day's tasks. When you approach the traffic light you see a woman begging on the corner with a cardboard sign. You are concerned about her wellbeing, you might even wonder how you can help, but at the same time you question her legitimacy.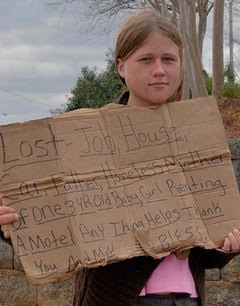 I was in this position too many times as more and more women came out to beg on the street corners of my city. After I saw a teenage girl begging on a corner not far from my house, I was compelled to do something. I stepped out onto the street corners with them to get their stories, look for solutions and be a voice for them by writing a book. Even though I felt called to go, I didn't think I was qualified for the task ahead. I went anyway.
The first woman I interviewed on the street corner was Pam. I was nervous when I got out of my van to speak to her. To my surprise, she was happy to talk to me. She told me that she and her boyfriend lived in the woods in a nearby park. She shared with me her difficulties in trying to get help and she told me about her faith. Up until that moment, I didn't think people who were begging on the street had faith in God.
Over the next year, I would interview 18 women. I was able to become a trusted friend to several groups of women who beg as well as the people and loved ones surrounding them. Those relationships allowed me to get a closeup view into their daily lives. My interactions with them and the connections I made had a lasting effect on both the women and myself.
Enjoy this week's @LisaHendey and Friends podcast and meet Stephanie Thomas, a writer and photographer who felt called to reach out to women in need who were asking for help on the corners of her hometown.
Click To Tweet
The women I met ranged in age from teenagers to grandmothers. Angie was the teenager who first inspired me to take act. The next two women I met were Pam and Karon. Soon after I met 27-year-old Jessie who was 4 months pregnant at the time. Jessie and her husband also had custody of their 19-month-old son Dillion. Jessie begged, or flew a sign as they call it, with her best friend Anna who was a 53-year-old grandmother. Jessie and Anna begged on a corner in front of Walmart referred to as The Hill by those who begged there. When I met Anna she had been begging for just a year. Jessie on the other hand been begging on that same corner in front of Walmart for 7 years.
Some of the other women I met included Amy Sunshine, a rape victim, Susan who begged from a wheelchair, having lost an arm and a leg in a car accident when she was younger, Mary Jo a writer who slept in a shed in someone's backyard, Angel and her boyfriend John who were drug addicts, and Beth, an artist who I'd known before she became homeless.
It wasn't an easy book to write. The streets can be dangerous and there were times when I found myself in jeopardy. Also, I became emotionally attached to some of the women I met and to their children which put a strain on me.
In the end, I came away with a better understanding of the women, the issues surrounding begging, homelessness, and poverty, and a deeper understanding of myself and what's truly important in life.
For many years after I finished interviewing for the book, I continued to go out onto the street corners alone, but then in 2016 others joined me. Today we have a team of fourteen. Five women go out onto the street corners to minister and pray, eight pray for us while we're out, and one kind woman makes blankets for us to hand out. I am also the editor for, The Greensboro Voice, a not for profit newspaper which addresses issues of homelessness and poverty.
For More Information:
Listen to the Podcast:
Listen to this week's podcast at Podbean, Libsyn, iHeart Radio or at your favorite podcast app
Check out all of our book and movie picks at Lisa's Amazon Page. For Lisa's speaking schedule visit www.LisaHendey.com. Send your feedback to lisahendey@gmail.com or connect with Lisa on social media @LisaHendey. Thanks for listening! Please consider sharing, bookmark my page for future episodes and subscribe at iTunes to catch every show. Please consider leaving a review or rating for the podcast to help us grow!