Hitting theaters this week is a film that flies in the face of much of what makes blockbuster films popular these days. Tomorrow, I'll offer my full review of Paddington 2. Today, I'm happy to share my recent experience of sitting down with some of the film's key players to learn more about the behind-the-scenes making of this wonderful tale.
Last week, I had a front-row seat for a conversation with stars Hugh Grant and Hugh Bonneville, Director Paul King, and Writer Simon Farnaby (who also acts in the film). The setting was intimate, which offered a wonderful perspective for the chemistry that's obvious between this creative team. I do believe that chemistry and good humor is part of what accounts for the loveliness of the film. Perhaps that's also why I fell in love with the feature despite never having seen the origin story nor read the popular children's books by English author Michael Bond.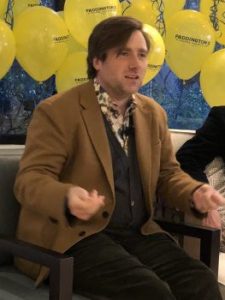 Paul King, who shared with us that he stepped away from involvement in the film Wonder to be a part of Paddington 2, opened by setting the scene for the whimsical world of Paddington, where it's perfectly normal for a small clothed bear to stroll down the streets of a London neighborhood. Believe me that this premise "works" immediately.
King shared that one of the things he's most proud of in the film is that although there is incredibly high tech wizardry that brings Paddington Bear to life, there is also a "homemade feel" as well–so aptly introduced in this story by the inclusion of a whimsical pop-up book at the center of the story–that helps us not feel like we're "in the middle of Transformers 47". King spoke to the team's efforts not to rely overly upon special effects in the telling of this story. I would call these efforts a great success. King also spoke of the technological advancements between the first Paddington film and this one that allowed for some incredible effects in the film. These effects look so effortless in the film that they may not even feel noticeable to you. But if you pay close attention, you'll be wowed.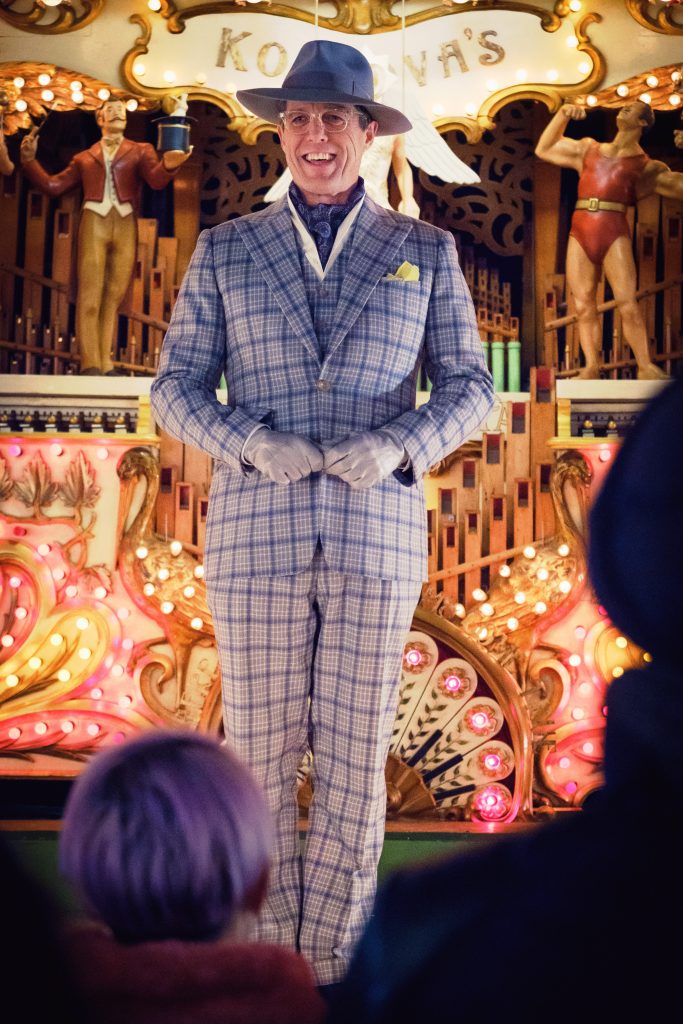 Seated next to one another on the couch at the junket were the two Hughs, Grant and Bonneville, who are in many ways each other's polar opposites in the film. Having watched and loved both of them in a variety of roles, it was fun to see them share how being a part of this project has impacted them personally.
Hugh Grant, whose character Phoenix Buchanan is the film's hilarious villain, fielded one wonderful question from a child reporter with the sharp wit that edifies his portrayal sharing, "I have almost bottomless reservoirs of what Phoenix has: self-regard, paranoia, loathing, all those things… and so it was lovely to just wade around in them like that…" Asked by this pre-teen interviewer if he had ever starred in a dog food commercial like his character Phoenix, Grant deadpanned brilliantly, "I haven't been in a dog food commercial yet, but I feel that after this film it can only be a matter of time…" When you see this film, you'll fall in love with Grant's brand of acerbic comedy that truly makes this Paddington 2 something for grownups to love as much as the kids they take to see it.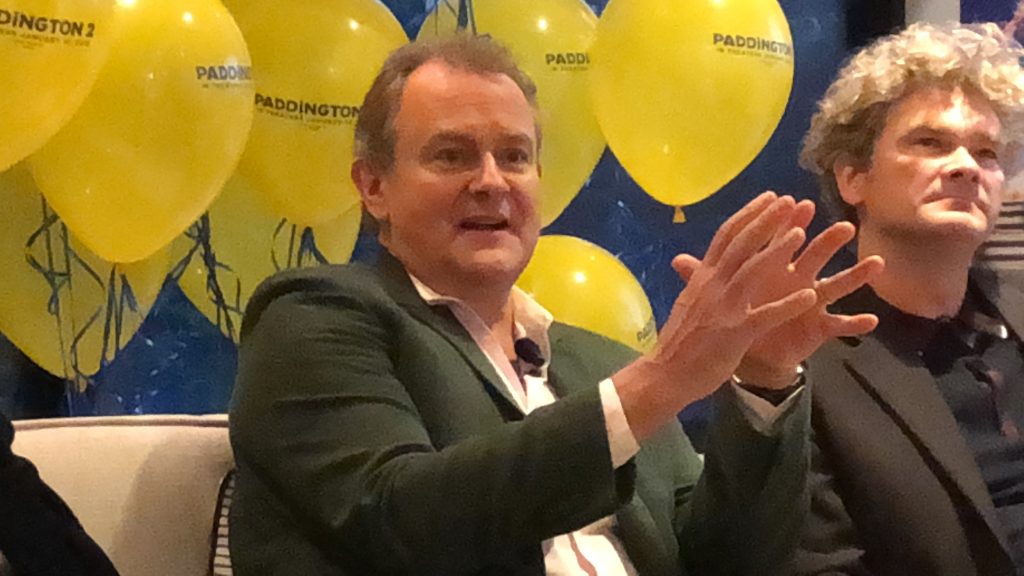 Most of us know and love Hugh Bonneville for his buttoned-up role as Downtown Abbey's Lord Grantham. So I was delighted at how his turn as Paddington's host father puts him squarely at the center of the zany action in this film. I made a point of asking Bonneville about what I felt to be one of the major winning points of Paddington 2: its teachings on manners, etiquette and the way to live amicably in society, and specifically how his character, the patriarch of the Brown family, teaches us these lessons in today's modern world. Hugh replied by sharing that, "Paddington shows us that small acts of kindness go a long way, that courtesy and mutual respect count for a huge amount." He went on to illustrate how "We've all been a Paddington at times–a stranger in a strange place–and have needed the kindness of strangers to get us through. Whether we're taking on a new role in a new job, or moving to a new city or a new school…  If we can in any way reach the simple qualities of courtesy and kindness, then that's a pretty good place to be."
Meet the creative team behind @PaddingtonMovie #Paddinton2 with @LisaHendey.
Click To Tweet
Bonneville summed up my feelings exactly when he concluded that, "I think that people who come out of Paddington 2 feel a little bit better about the world, and that's a nice thing to be a part of." As I hope you'll discover in my review tomorrow, Paddington 2 has something for every member of a family to enjoy. Make plans to see it this weekend!
Paddington 2 opens in theaters nationwide January 12. Learn more at www.paddington.com.