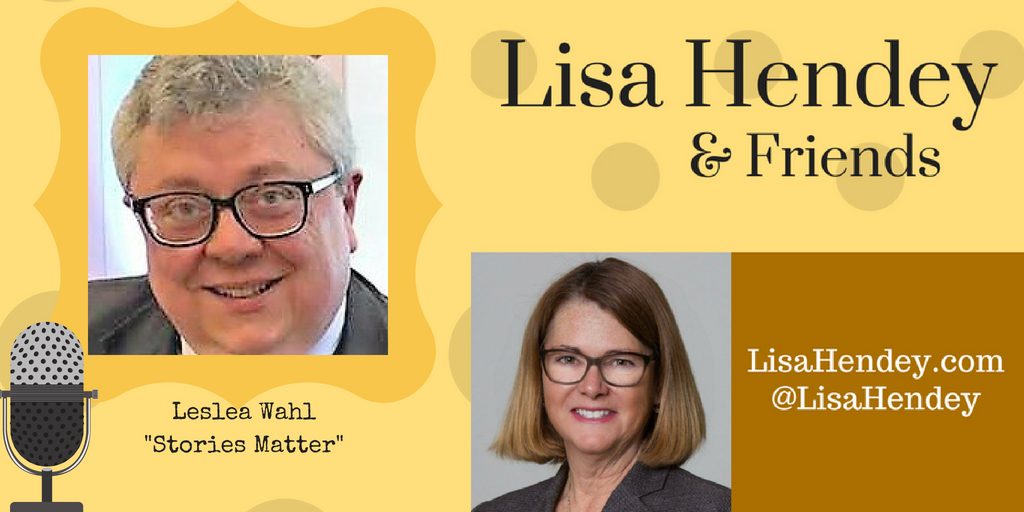 Listen to this week's podcast online at Podbean, Libsyn, iHeartRadio
On this week's show, we welcome independent journalist and multimedia consultantBill Schmitt, author of When Headlines Hurt: Do We Have a Prayer?: The Pope's Words of Hope for Journalism, for a conversation about "fake news" and Pope Francis' teachings on modern communications.
Bill Schmitt: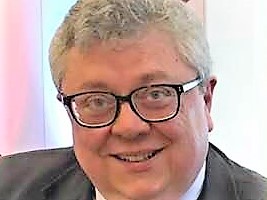 Bill Schmitt is an independent journalist and multimedia consultant with experience in academia, public affairs, business, science, education, and evangelization. He served on the University of Notre Dame communications staff for 13 years after a career in the secular press. His ventures now include writing in various formats, podcasting and radio, news reporting and commentary, and outreach on behalf of service initiatives. Bill, a lifetime-professed member of the Secular Franciscan Order, is active in the Knights of Columbus. He has authored two books published by University of Notre Dame Press. Find his blog, plus bio and links, at OnWord.net.
On this week's @LisaHendey and Friends podcast, we welcome author and journalist Bill Schmitt who offers insights on When Headlines Hurt and @Pontifex World Communications Day messages
Click To Tweet
When Headlines Hurt: Do We Have a Prayer?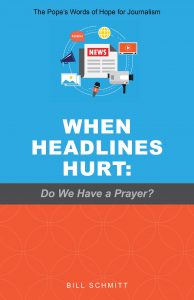 From On Word Communications:
Pope Francis' message for the 2018 World Day of Communications (May 13) — "The Truth Will Set You Free: Fake News and Journalism for Peace" — has direct relevance to the cultural issues faced in today's marketplace of information and conversation. The Pope's message ends with his paraphrase of the beloved Peace Prayer of Saint Francis of Assisi, inspiring us to be the Lord's "instruments" to build truthfulness and trust, community and compassion, through words guided by faith and reason. When Headlines Hurt: Do We Have a Prayer? The Pope's Words of Hope for Journalism is a concise, practical-minded reflection on this prayer for journalism, offering first steps to address the concerns many people have about society's trends toward toxic, polarized communication.
For More Information:
This Week's Show:
Check out all of our book and movie picks at Lisa's Amazon Page. For Lisa's speaking schedule visit www.LisaHendey.com. Send your feedback to lisahendey@gmail.com or connect with Lisa on social media @LisaHendey. Thanks for listening! Please consider sharing, bookmark my page for future episodes and subscribe at iTunes to catch every show. Please consider leaving a review or rating for the podcast to help us grow!