On this week's show, we welcome Megan Harrington, the writer and producer of "The Dating Project", a feature documentary for Paulist Productions, Mpower Pictures and Family Theater Productions. The film will be in theaters nationwide on April 17. Find ticket information at https://www.thedatingprojectmovie.com/. The Dating Project recognizes that the way people find love has radically changed in an age of swiping left or right. The film follows five single people, as they search for meaningful relationships.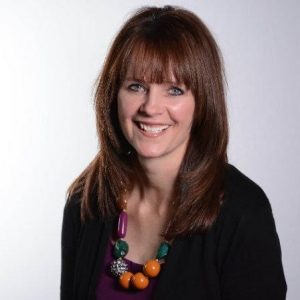 Megan Harrington recently wrote and produced a feature documentary for Paulist Productions, Mpower Pictures and Family theater titled The Dating Project. Harrington, the ninth child in a family of eleven, is a native of Missoula, Montana.
The Dating Project will appear in theaters nationwide for one night only, on April 17. To locate a theater near you and purchase tickets visit Fathom Events.
No matter what your relationship status is, you'll definitely want to check out The Dating Project! In a world where our technological advances make it easier than ever to connect and stay in touch, we seem to be growing increasingly dysfunctional in nurturing true relationships. The Dating Project not only offers practical solutions, but it's also totally engaging and entertaining.
Check out new @LisaHendey podcast with writer-producer of @Dating_Project which opens tomorrow April 17! #datingprojectmovie
Click To Tweet
This Week's Show:
For More Information:
Thanks for listening! Please consider sharing, bookmark my page for future episodes and subscribe at iTunes to catch every show.