On this week's show, we welcome Eric Groth, President and CEO of ODB Films and Executive Producer of the new film Paul, Apostle of Christ.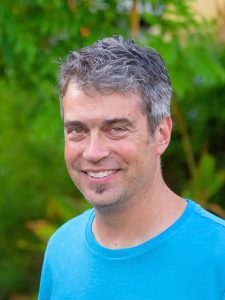 Eric Groth is President and CEO of ODB Films. Founded in 2005, ODB Films is an award-winning not-for-profit Catholic video production ministry that helps people encounter Christ through artfully made, spiritually rich films. ODB Films has produced 200 short films, including the 60-film video Catechism series for teens. In 2016, ODB Films released its first feature film, FULL OF GRACE, which received a Gabriel Award for Best Family Feature. Eric has a BA in Christian education and an MA in counseling and has served as director of high school campus ministries at Boylan Catholic High School in Rockford, Illinois, and coordinator of evangelization programs for Cultivation Ministries. He has been married to his wife Becky for 27 years, and they have eight children.
Check out new @LisaHendey podcast with #EricGroth of @ODBfilms about @PaulMovie @AffirmFilms
Click To Tweet
This Week's Show:
For more information:
Thanks for listening! Please consider sharing, bookmark my page for future episodes and subscribe at iTunes to catch every show.