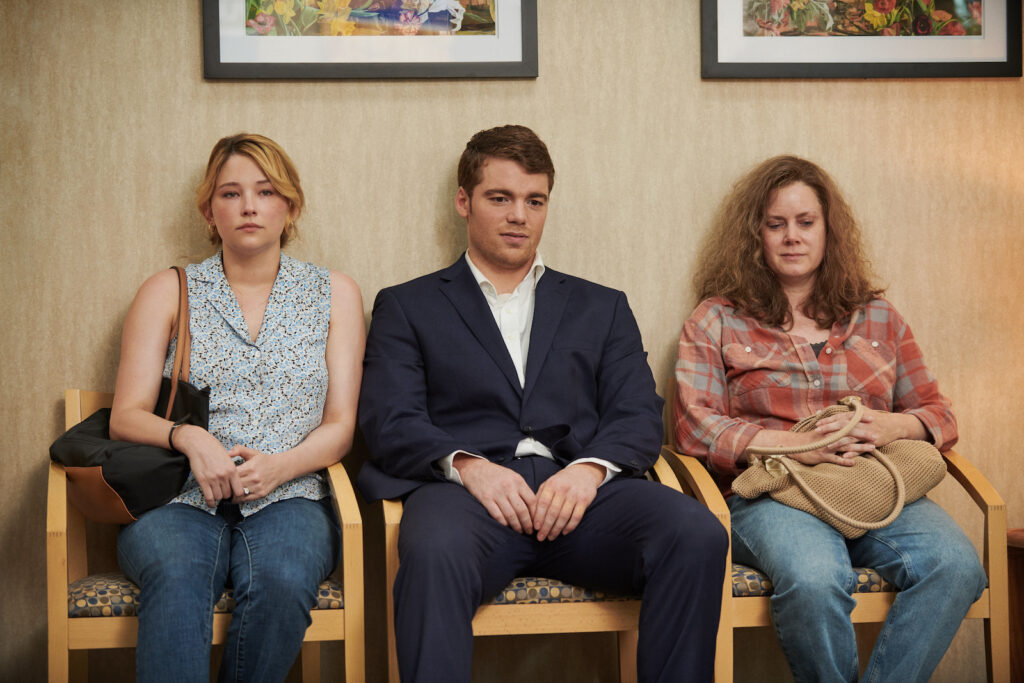 While I don't remember the exact year of my younger sister's graduation from a well-known Southern university, I do remember some of the opening words of the commencement speaker, author John Grisham:
"The book is always better than the movie."
When it comes to Netflix's soon to be released film of J. D. Vance's 2016 memoir Hillbilly Elegy: A Memoir of a Family and Culture in Crisis, I have to say that Grisham's assessment and my personal bias hold up. This being said, I still strongly recommend watching director Ron Howard's adaptation if for nothing more than to see Glenn Close's captivating turn as tough-as-nails granny "Mamaw".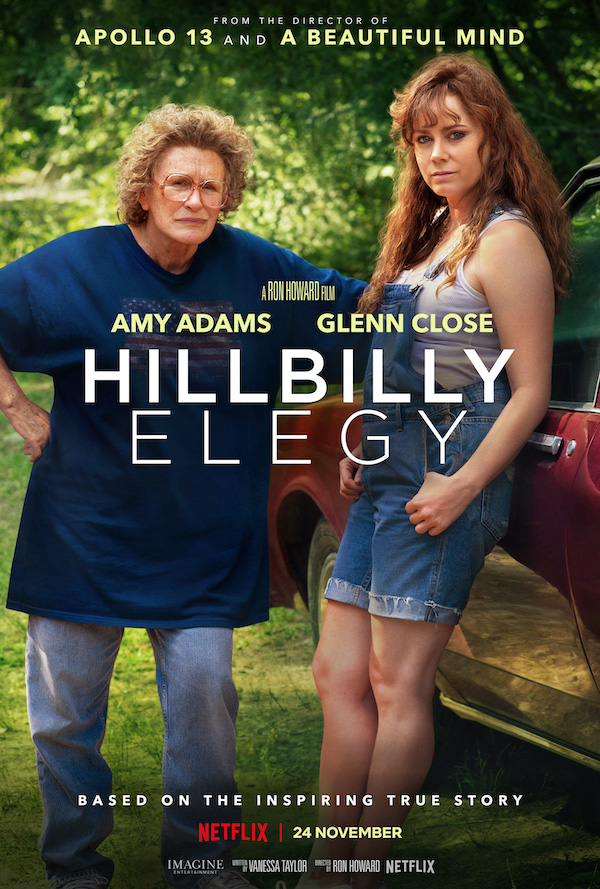 Synopsis:
J.D. Vance (Gabriel Basso), a former Marine from southern Ohio and current Yale Law student, is on the verge of landing his dream job when a family crisis forces him to return to the home he's tried to forget. J.D. must navigate the complex dynamics of his Appalachian family, including his volatile relationship with his mother Bev (Amy Adams), who's struggling with addiction. Fueled by memories of his grandmother Mamaw (Glenn Close), the resilient and whip-smart woman who raised him, J.D. comes to embrace his family's indelible imprint on his own personal journey. Based on J.D. Vance's #1 New York Times Bestseller, directed by Academy Award-winner Ron Howard and produced by Academy Award winner Brian Grazer, HILLBILLY ELEGY is a powerful personal memoir that offers a window into one family's personal journey of survival and triumph. By following three colorful generations through their unique struggles, J.D.'s family story explores the highs and lows that define his family's experience.

Source: Netflix
In many ways, Hillbilly Elegy is tough to watch. Expect to see physical abuse of children and spouses, intravenous drug use, and a rather one-dimensional look at the predicament of rural poverty. This being said, if I had a major complaint about the film it's that it actually wasn't really gritty enough for me.
In a very real way, Howard and screenwriter Vanessa Taylor have made choices to pretty up what is anything but a feel-good family story. In a way, their artistic decisions are consistent with what Vance himself fed us about his life. Take a look at the book's Amazon reviews and you'll find all sorts of contentious dialogue about Vance's unfair treatment of those from this region of the country. Although I've personally never written a memoir, I do imagine that there is a fair amount of "storytelling" involved to fill in the nooks and crannies of one's memory. Vance is ultimately the hero of his own story, helped along the way by Mamaw's tough stand-in parenting and the unconditional love of his girlfriend Usha.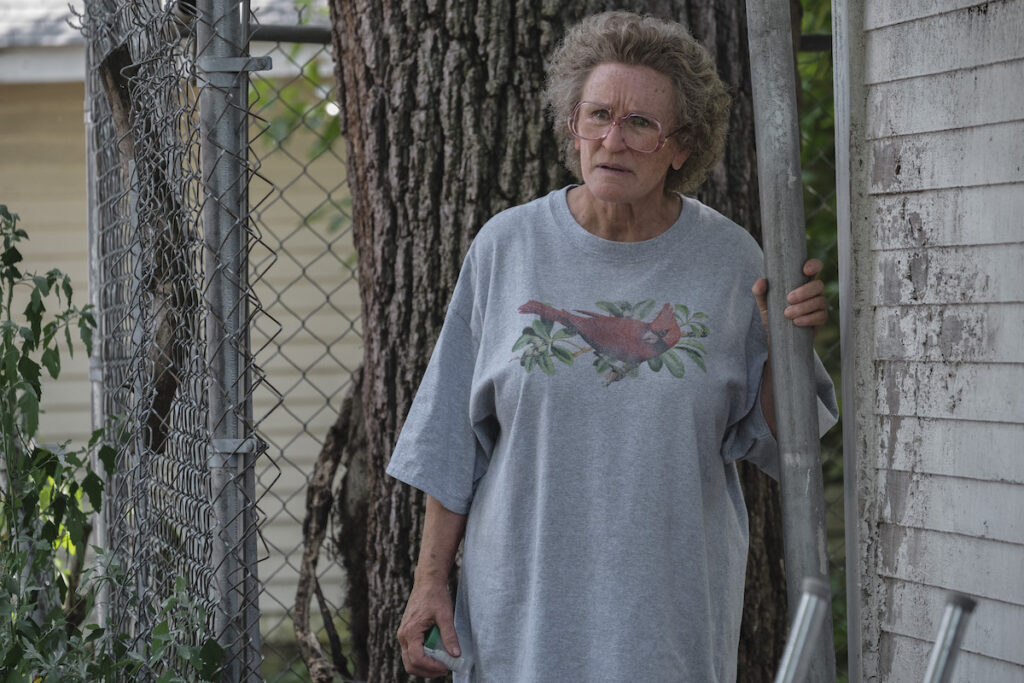 One of my major problems with Hillbilly Elegy is its treatment of Vance's mother's descent into hardcore drug addiction. It's almost physically painful to witness how J. D.'s love for his long-suffering mom Bev (Amy Adams) survives her neglect of him and his sister, her waltzing through many relationships without regard for her kids, and her absolute inability to accept help when she hits the bottom of the barrel. Anyone who knows and loves an addict might say that as tough as this path is, the film actually makes Bev's addiction and behavior look a bit too clean and tidy. I will say though that Amy Adams is stellar and believable as a mom who bitterly believes that her own legacy was clipped far too short by an unintended teenage pregnancy.
Opening on November 24, @Netflix's version of @JDVance1's @HillbillyElegy is a look at family. @LisaHendey shares her take on @RealRonHoward's directorial choices and the film's awesome stars Glenn Close and Amy Adams #HillbillyElegy
Click To Tweet
Having made these comments, I strongly recommend Hillbilly Elegy not for its basis in reality, but for its look at the core concept of family. I'm choosing to set aside here what may or may not have happened to Vance and instead looking at Ron Howard's directorial decision to put family at center stage. There is no one single definition of what it means to be a "family". Families experience all kinds of triumphs and the most terrible of trials. Sometimes they implode and destroy themselves. Sometimes–as seems to be the case in Vance's real family–they defy the odds, band together, and survive.
In watching Hillbilly Elegy, I found myself able to associate with elements of many of the characters:
I've been J. D., the striver who benefits from the cumulative love and sacrifice of those who helped him get where he's at
I've been Mamaw, the "mean mom" willing to make hard choices to see her brood have a chance at a brighter future
I've been Bev, the broken, who knows the right thing to do but can't seem to do it
I've been Lindsay, the big sister who tries her best to help hold all of the pieces together – and I've been "Lindsay'd" by my younger siblings who have done the very same for me.
Family is complex. Family requires a dedication to circumstances that sometimes seem totally illogical or impossible. Family means having people around you who love you despite your own messiness. Family is forever – you may choose to walk away, but you are still always a part of your family.
One dictionary definition of the word "elegy" fits nicely with the vision of Netflix's Oscar-buzzy song of the South. Mirriam-Webster's–"a poem of serious reflection, typically a lament for the dead"–fits here.
For me, Hillbilly Elegy is, in its best moments, ultimately a song of memories, of miracles, and of Mamaw.
Rated R for language throughout, drug content and some violence, Hillbilly Elegy opens November 24, 2020 on Netflix.