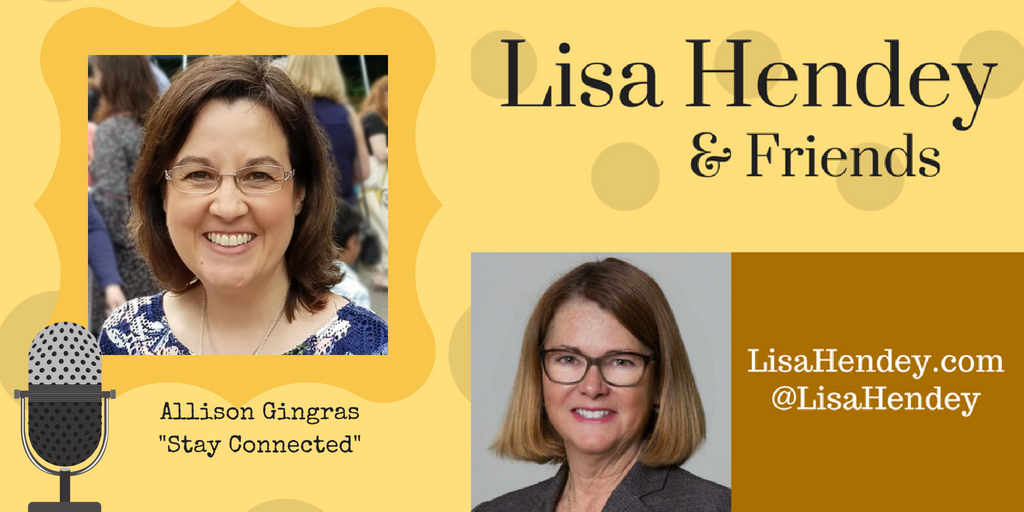 On this week's show, we welcome Allison Gingras, host of A Seeking Heart podcast for a conversation on her latest project, Stay Connected Journals for Catholic Women and a discussion about how we can support Christian families living in the Holy Land.
Allison Gingras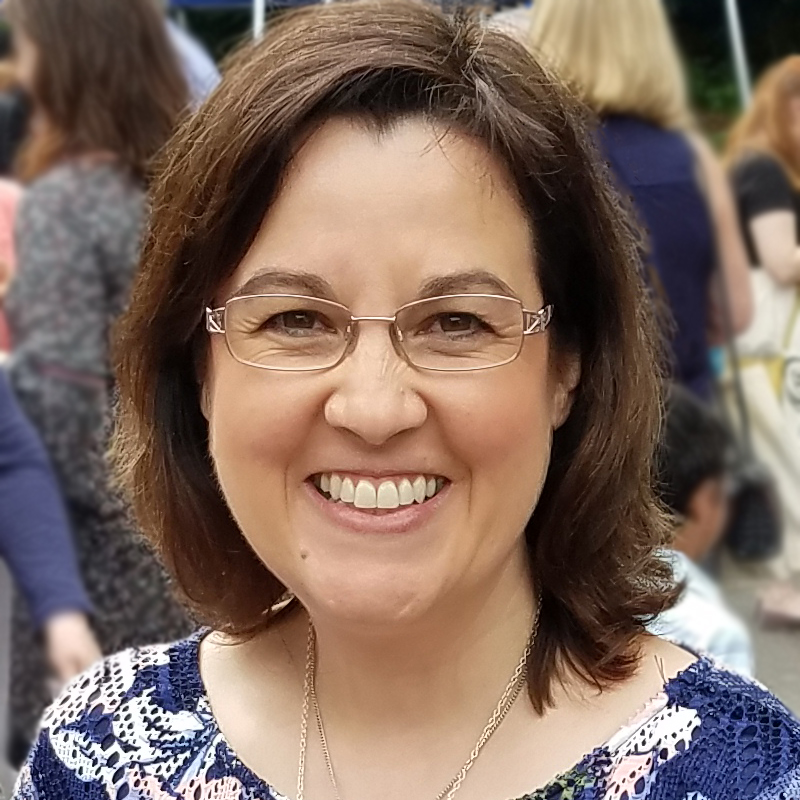 Allison Gingras is the founder of Reconciled To You.com and host of A Seeking Heart podcast on Breadbox Media. She is the author of The Gift of Invitation, part of the Stay Connected Journals for Catholic Women, that she created and is available now in a pre-order campaign. Allison is a Social Media specialist working with WINE: Women In the New Evangelization, Catholic Marketing Network, and the Kennedy Brownrigg Group.
Meet Allison Gingras @ReconciledToYou and learn about #StayConnected Journal movement on this week's @LisaHendey and Friends podcast
Click To Tweet
Stay Connected Journals
The Stay Connected Journals for Catholic Women are an engaging, inspirational, and easy to complete series (written by various Catholic writers) designed to aid busy women to find time to grow closer to Jesus. As well as provide the perfect vehicle for small groups to stay connected to each other (and Jesus, of course) between longer format studies. #StayConnectedJournals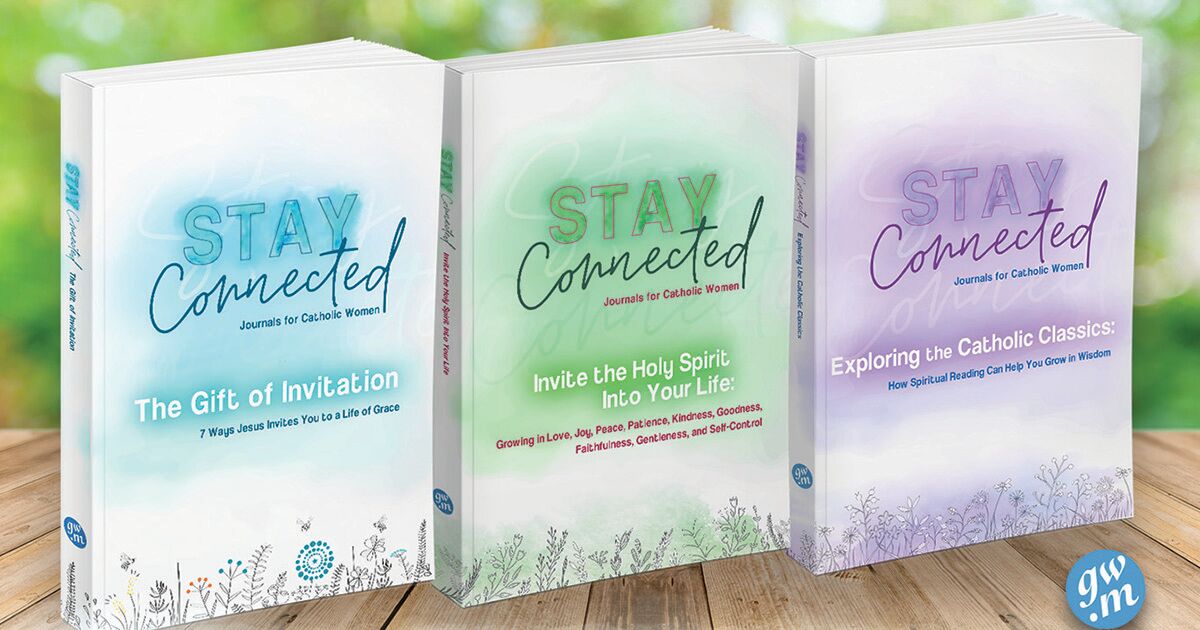 Each journal in the series addresses a different path to spiritual growth. Features include:
An exploration of the topic through each author's personal stories, Scripture, the teaching of the Catholic Church, the wisdom of the saints, and prompts to personal prayer and reflection.
Plenty of space for journal writing, so that readers can make a personal response to Christ's invitation to a life of grace…and so that members of small faith-sharing groups can come to meetings better prepared for a great discussion.
Seven short chapters (between 10 and 20 pages each).
Beautiful graphic design by Agape Studios.
For More Information:
Listen to the Podcast
Listen to this week's podcast online at Podbean, Libsyn, iHeartRadio
Check out all of our book and movie picks at Lisa's Amazon Page. For Lisa's speaking schedule visit www.LisaHendey.com. Send your feedback to lisahendey@gmail.com or connect with Lisa on social media @LisaHendey. Thanks for listening! Please consider sharing, bookmark my page for future episodes and subscribe at iTunes to catch every show. Please consider leaving a review or rating for the podcast to help us grow!