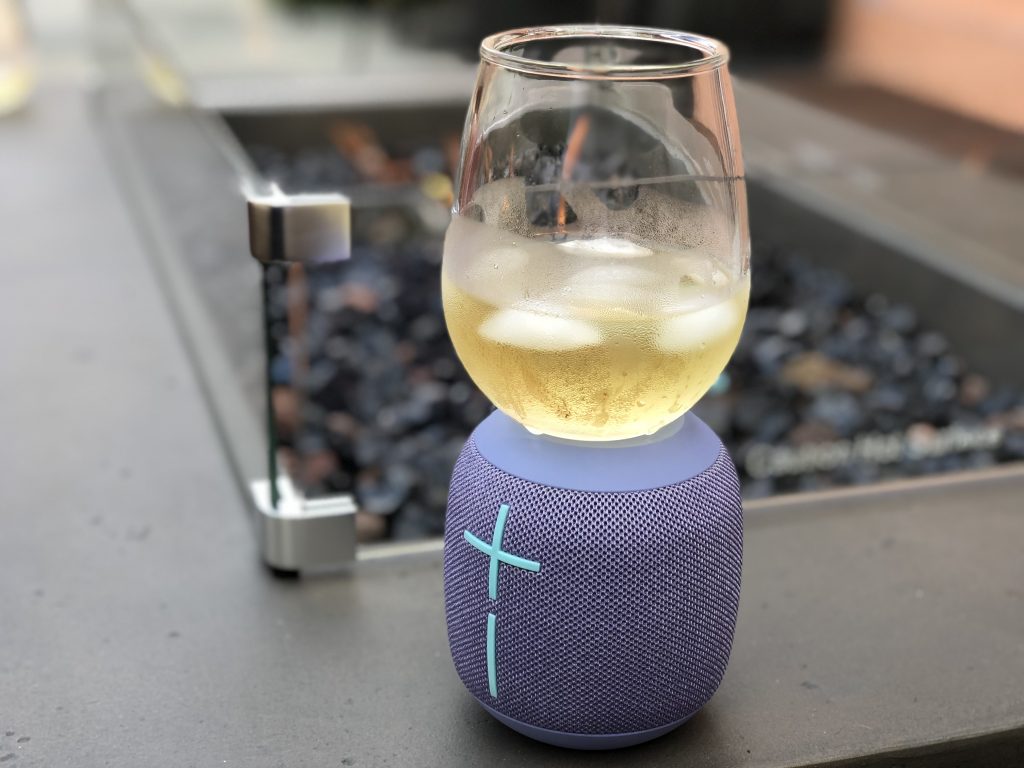 I'm always on the lookout for products that match my active (and often wet) Southern California lifestyle, so I was thrilled to have a chance to take a look at Ultimate Ears' cool portable Bluetooth® speaker Wonderboom*.
If you're like me, always on the hunt for the best possible sound solutions, there is a lot to love about Wonderboom. Tops on my list is the fact that this wireless solution is "Drop and waterproof with an IPX7 rating". I'm not an expert on those ratings, but I did put the Wonderboom through its paces in a few of my favorite "wet" settings:
I took it on my tiny kayak and serenaded the surrounding yachts in Marina del Rey.
I used it as a coaster for my chardonnay.
I listened to 80's tunes on it while sitting in our hot tub.
I caught up on episodes of The Daily in the shower and could actually hear them because the speaker was in the shower with me.
I entertained myself while doing dishes and didn't freak out when the Wonderboom accidentally fell in the sink.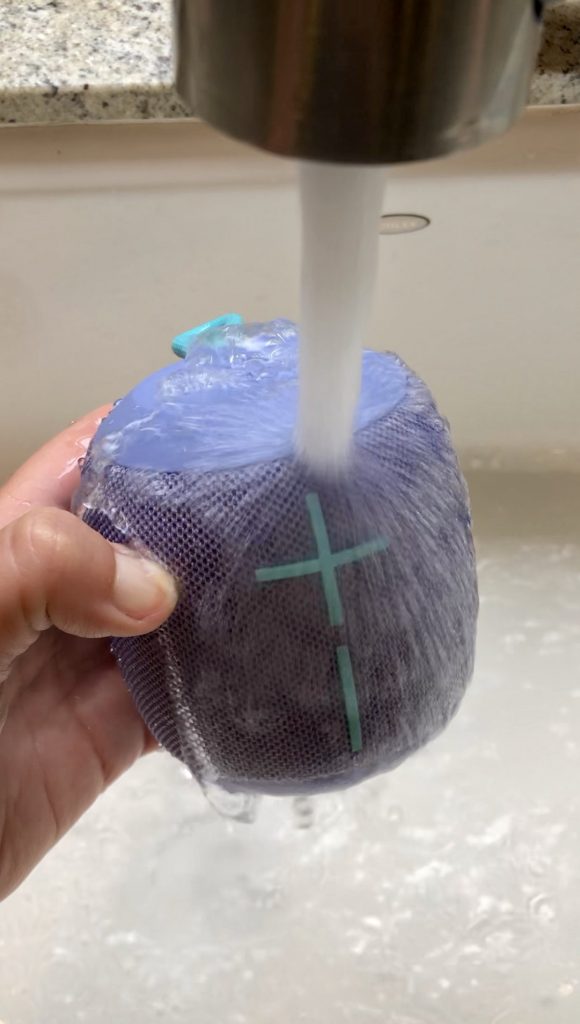 I stopped short of dropping the Wonderboom off our roof to test its shockproofness (is that a word?), but after having lived with this tiny treble master for a few weeks, I have fallen in love. In case you mainly care about the sound quality of a speaker, you'll be pleased to know that Wonderboom offers huge sound in a petite package. You can pair two speakers for a surround sound stereo effect, but honestly, we found that even at half-volume the speaker was loud enough to fill our space. Since the speaker's range is 100 feet, you can leave your phone far away from all of the watery action in safety.
While I'm partial to the lilac, raspberry, avocado, and unicorn (!) hues, the Wonderboom comes in ten colors, including basic black.
I'd like to see a longer battery life on the speaker – the Wonderboom will play up to ten hours on a single charge. I've tested another similar speaker that will go twenty, but admittedly it lacks the depth and clarity of this Ultimate Ears model, currently priced $69.99 at Verizon.
Find the Wonderboom at Amazon here.
* I received a test model of this product on loan in exchange for my honest review.