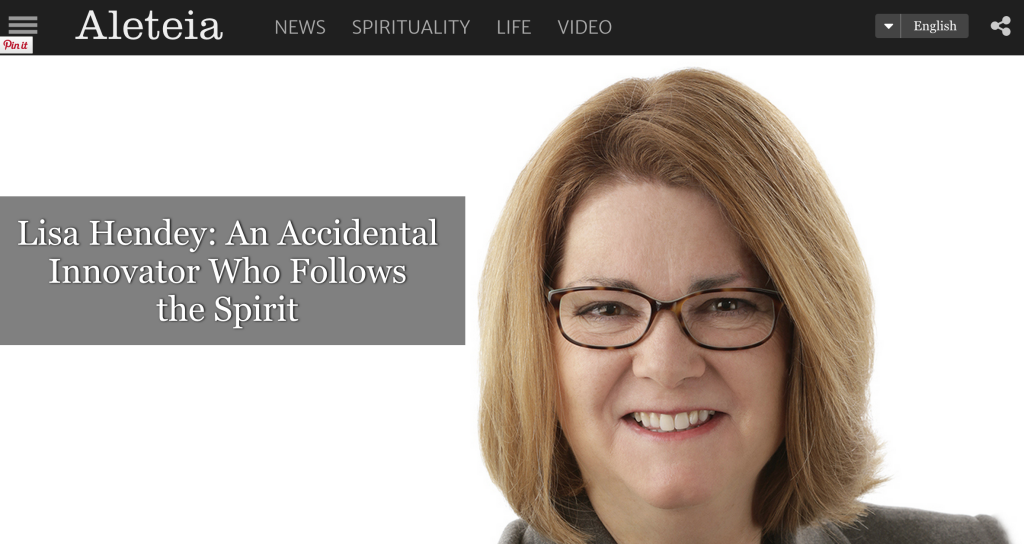 This week, I met a new writing friend named Zoe Romanowsky. Zoe is Lifestyle and Video Editor at Aleteia's English edition and the occasion for our meeting was a telephone interview for Aleteia.
As is sometimes the case, our conversation became so engaging that at a certain point I may have forgotten that I was being interviewed... always a dangerous thing to do! But Zoe guided our conversation with such fun questions and with a clear purpose that comes across in the finished piece, which you can find here (and featuring a way-too-huge picture of my face!)
The interview features comments on the origins of CatholicMom.com, my writing (especially The Grace of Yes and Chime Travelers) and my new role with Ave Maria Press.
Please check out and share this conversation, and while you're there be sure to subscribe to Aleteia for daily news and inspiration.